Law Commission : Solicit Views On Idea Of a Uniform Civil Code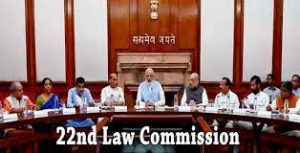 The Law Commission recently decided to solicit views from the public on the idea of a uniform civil code.
Uniform Civil Code(UCC) refers to a common set of laws governing personal matters such as marriage, divorce, adoption, inheritance and succession for all citizens, irrespective of religion.
Article 44: This Article of the Constitution makes a reference to a UCC and says, "The State shall endeavour to secure for the citizens a uniform civil code throughout the territory of India."
This is in the chapter dealing with the Directive Principles of State Policy and is therefore presumed to be advisory in nature.
Article 37: States that the vision of a Uniform Civil Code (along with other directive principles) is enshrined in the Indian Constitution as a goal towards which the nation should strive, but it isn't a fundamental right or a Constitutional guarantee.
22nd Law Commission:
The Commission is headed by former Karnataka High Court Chief Justice Rituraj Awasthi.
The Commission, among other things, shall "identify laws which are no longer needed or relevant and can be immediately repealed; examine the existing laws in the light of Directive Principles of State Policy and suggest ways of improvement and reform.
suggest such legislations as might be necessary to implement the Directive Principles and to attain the objectives set out in the Preamble of the Constitution"; and "revise the Central Acts of general importance so as to simplify them and remove anomalies, ambiguities and inequities".
The Commission is also looking into several significant issues like

Implementation of a Uniform Civil Code (UCC).
Holding of simultaneous elections.