Kuruba Community :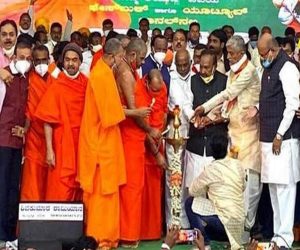 A massive rally was organized by the Kuruba community to urge the state government of Karnataka to recommend the Centre inclusion of the community in the Scheduled Tribe (ST) list.
From Independence, the community enjoyed the ST status. In 1977, Justice LG Havanur, who headed the backward class commission, moved the Kurubas to the 'most backward classes' category from the ST list.
However, the Commission brought in an area restriction stating that those living in Bidar, Yadgir, Kalaburagi and Madikeri with Kuruba synonyms can continue to avail the ST benefits.
About Kurubas:
The Kurubas of Karnataka are a traditional sheep rearing community.
Presently, the Kurubas constitute 9.3% of the state's population and come under the backward classes category.
Kurubas are the fourth largest caste in Karnataka after the Lingayats, Vokkaligas, and Muslims.
Kurubas in other states are known by different names – as Dhangars in Maharashtra, Rabaris or Raikas in Gujarat, Dewasis in Rajasthan, and Gadarias in Haryana.
Demands by Lingayat Community: Three years earlier, the Lingayat community demanded a separate minority religion tag in Karnataka.
The Lingayat sub-sect Panchamasali has also demanded its inclusion in the 2A category of backward classes – which currently provides 15% reservations to backward castes.