Rajasthan Model Of Public Health: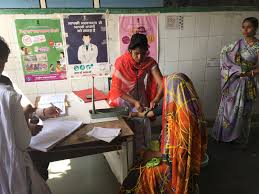 The Chief Minister of Rajasthan announced the implementation of the Rajasthan Model of Public Health that would include a Right to Health as well as measures for preventive, primary and curative care as envisioned by the World Health Organisation (WHO).
Rajasthan Model of Public Health:
The Mukhya Mantri Chiranjeevi Yojana will also be launched as a Universal Health Care scheme as part of measures to reinforce health infrastructure and ensure accessibility to all citizens.
The scheme stipulates cashless health services up to Rs. 5 lakh to every family in the State.
The Indian Institute of Health Management Research (IIHMR) has recommended the set standards in accordance with the resources available in the State to match with the rights of patients as well as the service providers.
The Indian Public Health Standards (IPHS) set by the Union government, have also been revised keeping in view the changing protocols of the existing programs.
Right To Health:
The right to health, as with other rights, includes both freedoms and entitlements:

Freedoms include the right to control one's health and body (for example, sexual and reproductive rights) and to be free from interference (for example, free from torture and non-consensual medical treatment and experimentation).
Entitlements include the right to a system of health protection that gives everyone an equal opportunity to enjoy the highest attainable level of health.