E-pharmacy In India : Show Cause Notices To Companies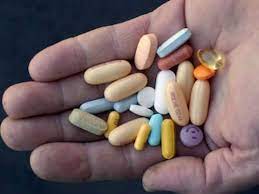 In February 2023, the Ministry of Health issued show cause notices to at least 20 companies, including Tata-1mg, Flipkart, Apollo, PharmEasy, Amazon, and Reliance Netmeds for selling medicines online.
The growth of e-pharmacy in India has been significant in recent years and is expected to grow at a robust growth rate of 21.28% compound annual growth rate during 2021-2027.
The main factors driving this growth include increasing internet and smartphone penetration, rising healthcare costs, and a growing demand for convenience and accessibility.
The acute need for doorstep delivery of drugs was felt during Covid-19. Nearly 8.8 million households used home delivery services during the lockdown.
E-pharmacies call themselves facilitators of doorstep delivery and claim tie-ups with retail chemists for vending medicines.