Daily Current Affairs for Government Exams:
Today Current Affairs:7th April 2020 for UPSC IAS exams, State PSC exams, SSC CGL, State SSC, RRB, Railways, Banking Exam & IBPS, etc
Contents:
Intensification of Research in High Priority Area (IRPHA) scheme
Article 142:
IHS Markit India Services Business Activity Index:
National Highways Authority of India (NHAI)
Mahavir Jayanti
Euro Corona bonds:
World health day
Other important current affairs
1.Intensification of Research in High Priority Area (IRPHA) scheme: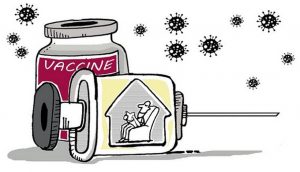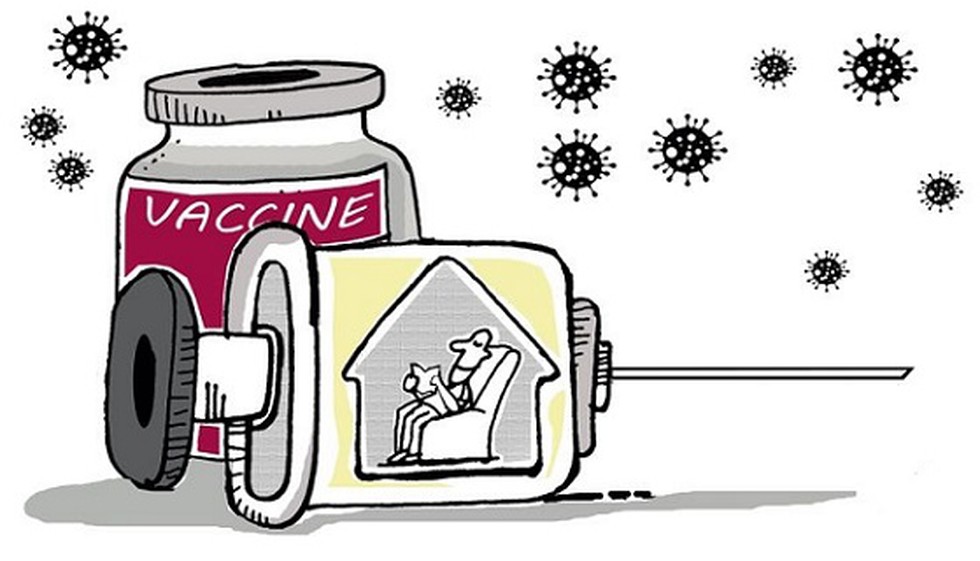 Under its Intensification of Research in High Priority Area (IRPHA) scheme, SERB had invited competitive proposals to ramp up national R&D efforts for epidemiological studies on new anti-virals, vaccines, and affordable diagnostic against COVID-19 and related respiratory viral infections.
The Intensification of Research in High Priority Areas (IRHPA) program of Science and Engineering Research Board (SERB) supports proposals in high priority areas from the viewpoint of advances in fundamental science.
The project will be set up around established research groups led by a Principal Investigator (PI).
The duration of the project is normally for a period of 5 years (3 years for COVID-19).
Science and Engineering Research Board (SERB) is an autonomous body under Department of Science and Technology (DST).
2.Article 142: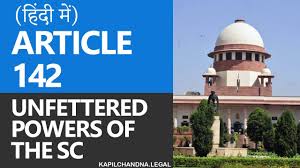 Invoking special powers under Article 142, the Supreme Court has deemed all restrictions imposed on people from entering, attending or taking part in court hearings as lawful in the wake of the COVID-19 pandemic.
These restrictions were in tune with the social distancing norms and best public health practices advocated to contain the contagion.
Every individual and institution is expected to cooperate in the implementation of measures designed to reduce the transmission of the virus.
The scaling down of conventional operations within the precincts of courts is a measure in that direction.
This is not a matter of discretion but of duty. It is necessary that courts at all levels respond to the call of social distancing and ensure that court premises do not contribute to the spread of virus.
Guidelines by the Supreme Court:
Judiciary would have to improvise and continue to bank heavily on "videoconferencing technologies" in the wake of this "unprecedented and extraordinary outbreak of a pandemic".
High Courts should decide the modalities for the temporary transition to the use of videoconferencing technologies in their respective States.
District courts in each State would adopt the mode of videoconferencing prescribed by the respective High Courts.
Helplines would be set up to receive and rectify technical complaints.
The courts should make available videoconferencing facility for litigants who do not have it or appoint an amicus curiae.
In no case shall evidence be recorded without the mutual consent of both the parties by videoconferencing.
If it is necessary to record evidence in a courtroom, the presiding officer shall ensure that appropriate distance is maintained between any two individuals in the court.
Article 142:
Article 142 "provide(s) a unique power to the Supreme Court, to do "complete justice" between the parties, i.e., where at times law or statute may not provide a remedy, the Court can extend itself to put a quietus to a dispute in a manner which would befit the facts of the case.
3.IHS Markit India Services Business Activity Index: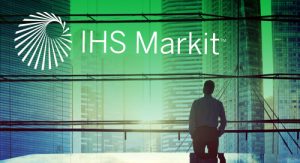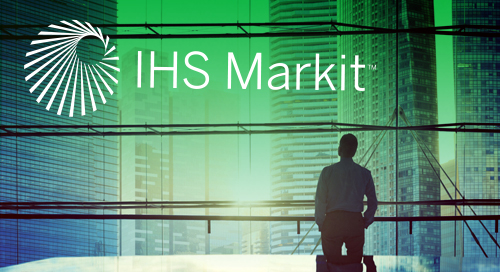 The IHS Markit India Services Business Activity Index (i.e Service Purchasing Managers' Index (PMI)) was at 49.3 in March, down from February's 85-month high of 57.5.
The Index is compiled by IHS Markit for more than 40 economies worldwide.
IHS Markit is a global leader in information, analytics, and solutions for the major industries and markets that drive economies worldwide.
The fall implies contraction in India's services sector activity during March basically due to COVID-19.
The COVID-19 pandemic has reduced demand, particularly in overseas markets. Nationwide store closures and prohibition to leave the house weighed heavily on the services economy.
In PMI parlance, a print above 50 means expansion, while a score below that denotes contraction.
The Composite PMI Output Index that maps both the manufacturing and services sector also fell to 50.6 in March, down 7 points from February's 57.6.
This signals a sharp slowdown in private sector output growth and brought an abrupt end to the recent strong upward-moving expansion trend.
Purchasing Managers' Index:
PMI is an index of the prevailing direction of economic trends in the manufacturing and service sectors.
It consists of a diffusion index that summarizes whether market conditions, as viewed by purchasing managers, are expanding, staying the same, or contracting.
The purpose of the PMI is to provide information about current and future business conditions to company decision-makers, analysts, and investors.
It is different from the Index of Industrial Production (IIP), which also gauges the level of activity in the economy.
4. National Highways Authority of India (NHAI)-the highest ever highway construction: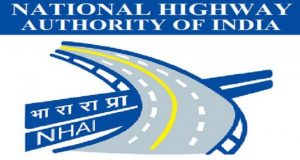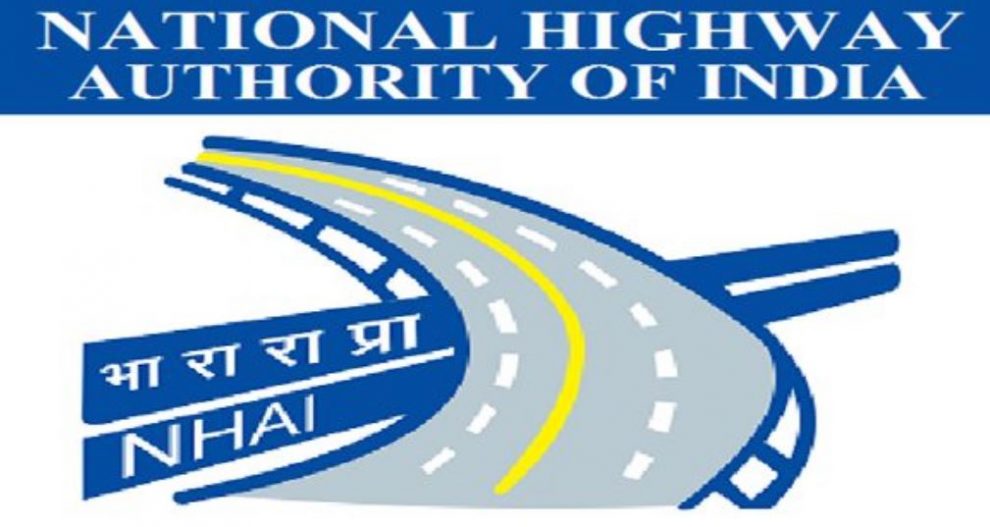 Recently, the National Highways Authority of India (NHAI) completed the construction of 3,979 km of national highways in the financial Year 2019-20.
This is the highest ever highway construction achieved in a financial year by NHAI.
The Ministry of Road Transport and Highways has envisaged an ambitious highway development program Bharatmala Pariyojana which includes development of about 65,000 km of national highways.
Under Phase-I of Bharatmala Pariyojana, implementation of 34,800 km of national highways in 5 years (from 2017 to 2022) has been approved.
NHAI has mandated development of about 27,500 km of national highways under Bharatmala Pariyojna Phase-I.
Bharatmala Pariyojana
It is an umbrella program for the highways sector that focuses on optimizing efficiency of freight and passenger movement across the country by bridging critical infrastructure gaps through effective interventions.
The effective interventions include development of Economic Corridors, Inter Corridors and Feeder Routes, National Corridor Efficiency Improvement, Border and International connectivity roads, Coastal and Port connectivity roads and Green-field expressways.
National Highways Authority of India (NHAI)
NHAI was set up under NHAI Act, 1988.
5.Mahavir Jayanti: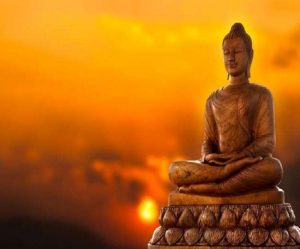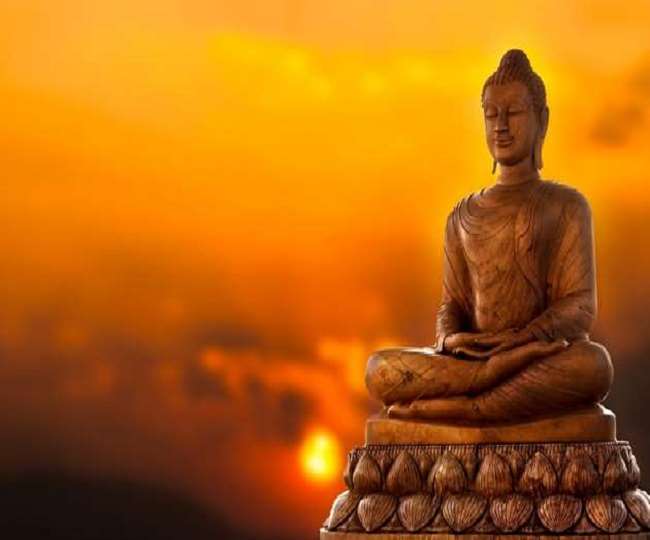 Mahavir Jayanti is one of the most auspicious festivals in the Jain community.
This day marks the birth of Vardhamana Mahavira, who was the 24th and the last Tirthankara who succeeded the 23rd Tirthankara, Parshvanatha.
Lord Mahavira
Mahavir was born to King Siddhartha of Kundagrama and Queen Trishala, a Lichchhavi princess in the year 540 BC in the Vajji kingdom, identical with modern-day Vaishali in Bihar.
Mahavira belonged to the Ikshvaku dynasty.
There are several historians who believe that he was born in a place called Ahalya bhumi and the land has not been plowed for hundreds of years by the family that owns it.
Lord Mahavir was named Vardhamana, which means "one who grows".
He abandoned worldly life at the age of 30 and attained 'kaivalya' or omniscience at the age of 42.
Mahavira taught ahimsa (non-violence), Satya (truth), asteya (non-stealing), brahmacharya (chastity) and aparigraha (non-attachment) to his disciples and his teachings were called Jain Agamas.
Ordinary people were able to understand the teachings of Mahavira and his followers because they used Prakrit.
It is believed that the Mahavira passed away and attained moksha (liberation from the cycle of birth and death) at the age of 72 in 468 BC at a place called Pavapuri near modern Rajgir in Bihar.
6.Euro Corona bonds:
Corona bonds could be a possible resolution to alleviate Eurozone financial struggles amid the coronavirus crisis. However, the idea has received mixed responses amongst the EU.
Corona bonds would be a collective debt amongst EU member states, with the aim of providing financial relief to Eurozone countries battered by the coronavirus.
The funds would be mutualised and supplied by the European Investment Bank, with the debt taken collectively by all member states of the European Union.
Not all countries in the European Union (EU) are in favour of this idea.
The idea of corona bonds has received reinforcement from nine EU countries, all keen to reach a financial solution as soon as possible.
However, there also remains steep opposition to the idea of corona bonds. The resistance has come most notably from the 'Frugal Four'. The Frugal Four consists of:

Germany
The Netherlands.
Finland
Austria

The advantage of corona bonds is that they would allow European countries to gain essential financial support.
States could receive economic aid without expanding their national debt.
If the EU member states were able to show a display of unity, this would likely strengthen confidence amongst Europe.
7.World Health Day: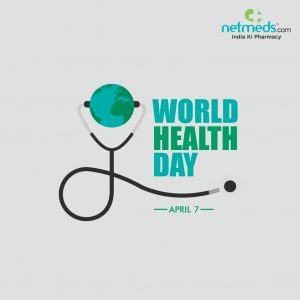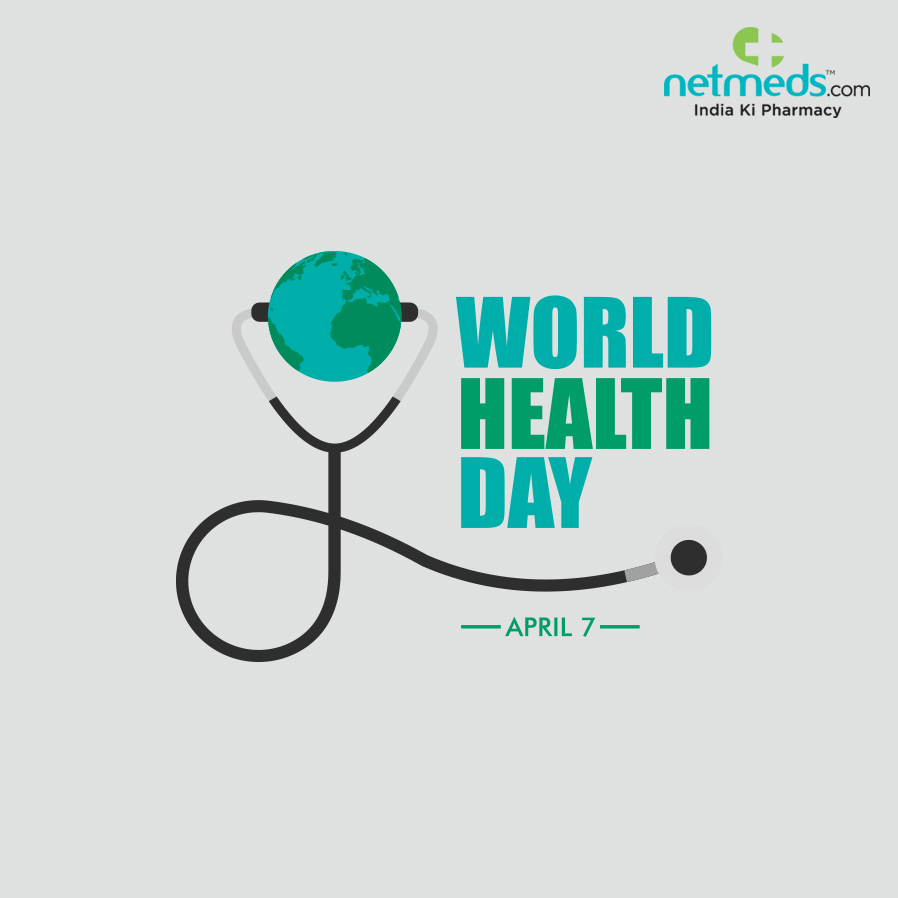 Every year 7th April marks the celebration of World Health Day.
Its idea was conceived at the First Health Assembly in 1948 and it came into effect in 1950.
Aim: To create awareness of a specific health theme to highlight a priority area of concern for the World Health Organization (WHO).
Over the years, it has brought to light important health issues such as mental health, maternal and child care and climate change.
Theme for 2020: Support Nurses and Midwives.
2020 has been designated as the International Year of the Nurse and the Midwife.
This year, the day celebrates the work of nurses and midwives and reminds world leaders of the critical role they play in keeping the world healthy.
On the Day, the 'State of the World's Nursing 2020' report has been launched.
WHO and its partners will make a series of recommendations to strengthen the nursing and midwifery workforce.
Nurses and other health workers are at the forefront of Covid-19 response-providing high quality, respectful treatment and care, leading community dialogue to address fears and questions and collecting data for clinical studies.
Other important current affairs:
1. Both the United Nations and the Council of Europe have expressed concern about the increase in domestic violence in various countries during lockdowns due to the coronavirus.
Generally, women and children are at greater risk of abuse within their own homes during this period.
Since the lockdown, in France, the number of domestic violence reports made to the police had gone up by 36 per cent in Paris, and 32 per cent in the rest of the country, including two murders.
In the UK, since the lockdown started, the National Domestic Abuse helpline saw a 25 per cent rise in calls and online requests for help.
In the US, where gun sales have been setting record highs during the pandemic, many have expressed an increased sentiment of alarm about the welfare of women and children.
In India too, the National Commission for Women (NCW) has flagged the issue of a spike in cases of domestic violence since the enforcement of the national lockdown.
2. Recently, the Union Cabinet has approved an ordinance to amend the Salaries, Allowances and Pension of Members of Parliament Act, 1954.
It will cut the salaries of Members of Parliament (MPs) by 30%, effective from 1st April 2020.
Apart from this, it has been decided to suspend the Members of Parliament Local Area Development Scheme (MPLADS) funds for two financial years (2020-21 to 2021-22).
The saved amount will go to the Consolidated Fund of India to fight the Covid-19 pandemic.
3.The Ordnance Factory Board under the Ministry of Defence is ready to roll out modified tents in the form of low cost isolation units to check the Covid-19 pandemic. These tents are being assembled at Ordnance Factory Kanpur.
Ordnance Factory Board (OFB) is a defense contractor owned by the Indian government. OFB comprises forty-one ordnance factories.
Established in: 1712.
Headquarters: Kolkata.
Government is planning to make it into Defence Public Sector Undertakings (DPSUs), which is 100 per cent Government owned.
Corporatisation of OFB will bring OFB at par with other DPSUs of MoD and will provide operational freedom and flexibility to OFB which it presently lacks.
4. The Ministry of Finance has tweaked Prevention of Money Laundering (PML) norms with the aim to make all inoperative bank accounts functional.
This is to ensure that cash transfers by the government under the COVID-19 relief package (Pradhan Mantri Garib Kalyan Yojana (PMGKY) scheme) reach beneficiaries.
As a part of the Pradhan Mantri Garib Kalyan Yojana (PMGKY) scheme, the government has decided to transfer ₹500 per month for three months to the poor and vulnerable sections of the society whose livelihood has been impacted due to the nationwide lockdown.
The PML norms have been tweaked to ensure that beneficiaries are able to withdraw the money transferred to them by the government without any problems or requirement of additional documentation.
5.Municipalities implementing the Smart Cities Mission have started using their Integrated Command and Control Centres (ICCCs) as "war rooms" for COVID-19 response to provide up-to-date information about the status of coronavirus in different administrative zones of their cities.
The ICCC is envisaged to aggregate information across multiple applications and sensors deployed across the city, and then provide actionable information with appropriate visualization for decision-makers.
6.A three-day-old baby and his mother tested positive for COVID-19 in a private lab in Mumbai, but subsequently tested negative in Kasturba Hospital.
It is still unclear whether a pregnant woman runs the risk of transmitting the virus to her baby during pregnancy.
Experts cite the recent history of vertical maternal-fetal transmission of such emerging viral infections as the Zika virus, Ebola virus, Marburg virus and other agents.
While there is no concrete evidence for vertical transmission of SARS-CoV2 from mother to foetus, it is known that pregnancy involves a risk, after birth, of adverse outcomes from many respiratory viral infections.
A virus may be transmitted after delivery either from mother during breastfeeding or from the hospital environment, various experts have said.
The World Health Organization notes that there is no evidence yet to show that pregnant women are more vulnerable or are at a higher risk of severe illness from COVID-19 than the general population.
7. According to the Ministry of Health and Family Welfare, India has now stepped out of the local transmission phase and moved into the "large outbreaks amenable to containment phase".
The Ministry has brought out a 'containment document' for large outbreaks to stop the chain of transmission and reduce morbidity and deaths.
India would be following a strategic approach for possible scenarios – travel-related cases reported in India, local transmission of Covid-19, large outbreaks amenable to containment, widespread community transmission of Covid-19 disease and India becoming endemic for Covid-19.
According to the document, a large outbreak can be defined as a localised increase in the incidence of coronavirus cases occurring within a defined geographic area.
8. The Pharmacists of the Pradhan Mantri Janaushadhi Kendra established under the Pradhan Mantri Bharatiya Janaushadhi Pariyojana (PMBJAP) are delivering essential medicines at the doorsteps of elderly and other patients.
The PMBJAP that was launched with the intension of providing affordable medicines to the citizens of the country is now helping GoI to maintain social distancing. The Kendras (pharmacies where of the initiative) of the initiatives are run by Bureau of Pharma PSU (Public Sector Unit) of India (BPPI).
There are more than 6,300 PMJAKs that are spread in 726 districts.
9.The Krishi Vigyan Kendra operating under Central Marine Fisheries Research Institute has launched a door delivery scheme in Kerala. Under the scheme, it is providing door delivery of fishes to several households in Kochi city.
10.Infosys' chief operating officer, UB Pravin Rao, has been appointed as the new chairman of the National Association of Software and Services Companies (Nasscom), for 2020-21.
Rekha M Menon has been appointed as the Vice-Chairperson for the industry body.
The National Association of Software and Service Companies (Nasscom) is a trade association of Indian Information Technology and Business Process Outsourcing industry.