Vaccine Diplomacy: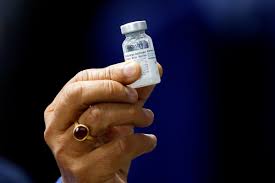 India has decided to ship out doses of the novel coronavirus vaccine to 'neighboring and key partner countries'.
The first batches of vaccines have been already delivered to Bhutan and Maldives by special planes as a grant or gift.
Vaccine Diplomacy:
Vaccine diplomacy is the branch of global health diplomacy in which a nation uses the development or delivery of vaccines to strengthen ties with other nations.
Collaborative Effort: It also includes the joint development of life-saving vaccines and related technologies, with the major actors typically scientists coming together to work irrespective of the kind of diplomatic relationship between the participating countries.
Benefit for India: It could provide innovative opportunities to promote India's foreign policy and diplomatic relations between nations in its neighbourhood and across the globe.
India had earlier supplied hydroxychloroquine, Remdesivir and paracetamol tablets, as well as diagnostic kits, ventilators, masks, gloves and other medical supplies to a large number of countries to help them deal with the pandemic.
India has also carried out capacity building and training workshops for neighbouring countries.
India's Vaccine Diplomacy Plan:
Shipments have begun arriving in the Maldives, Bhutan, Bangladesh and Nepal. Myanmar and the Seychelles are next in line to get consignments.
In cases of Sri Lanka, Afghanistan and Mauritius, India is awaiting their confirmation of necessary regulatory clearances.
The only exception to India's regional vaccine diplomacy would be Pakistan, which has cleared the AstraZeneca vaccine for use, but has neither requested nor discussed any doses from India yet.
India's Coronavirus Vaccines
Recently, the Drug Controller General of India (DCGI) granted the approval for two vaccines – COVISHIELD by Serum Institute of India and COVAXIN by Bharat Biotech.
COVISHIELD: It is the name given to an Oxford-AstraZeneca Covid-19 vaccine which is technically referred to as AZD1222 or ChAdOx 1 nCoV-19.
COVAXIN: It is India's only indigenous Covid-19 vaccine. This vaccine has been found to be safe and no major side effects are expected.
Of the two vaccines, COVAXIN is an inactivated vaccine whereas COVISHIELD is a live vaccine.