Pradhan Mantri Awas Yojana-Urban (PMAY-U):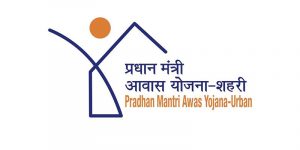 The Centre has committed Rs 2.01 lakh crore for the PMAY-U, of which Rs 1.18 lakh crore has been released and Rs 1.10 lakh crore has been spent.
21 crore houses have been sanctioned under the scheme so far.
PMAY- Urban Launched by the Ministry of Housing and Urban Poverty Alleviation (MoHUPA) in Mission mode in 2015.
It envisions provision of Housing for All by 2022, when the Nation completes 75 years of its Independence.
The Mission seeks to address the housing requirement of urban poor including slum dwellers through following programme verticals:

Slum rehabilitation of Slum Dwellers with participation of private developers using land as a resource.
Promotion of Affordable Housing for weaker sections through credit linked subsidy.
Affordable Housing in Partnership with Public & Private sectors.
Subsidy for beneficiary-led individual house construction /enhancement.
Credit linked subsidy component will be implemented as a Central Sector Scheme while other three components will be implemented as Centrally Sponsored Scheme (CSS).