Daily Current Affairs for Government Exams:
Today Current Affairs: 1st December 2020 for UPSC IAS exams, State PSC exams, SSC CGL, State SSC, RRB, Railways, Banking Exam & IBPS, etc
Contents:
Assistance to Disabled Persons Camp:
C32-LH2:
Unlawful Conversions:
Bhagyalakshmi temple:
National Rural Employment Guarantee Scheme (NREGS):
Peacock Soft-shelled Turtle:
Other important current affairs
1.Assistance to Disabled Persons Camp: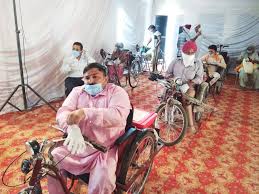 The Minister of Social Justice and Empowerment has virtually inaugurated an Assistance to Disabled Persons (ADIP) Camp for free distribution of assistive aids and devices to Divyangjan or Divyang.
These are Hindi word meaning the 'one with a divine body'. The Prime Minister decided that persons with disabilities should no longer be referred to as disabled persons or viklang (someone with non-functional body parts).
The camp was organized by the Artificial Limbs Manufacturing Corporation of India (ALIMCO), Kanpur.
ALIMCO is a not-for-profit Central Public Sector Undertaking (PSU) established in 1972 amnd it works under the aegis of the Department of Empowerment of Person with Disability (DEPwD).
Assistance to Disabled Persons Scheme:
It is in operation since 1981.
The scheme follows the definitions of various types of disabilities as given in the Persons with Disabilities (Equal Opportunities, Protection of Rights and Full Participation) (PWD) Act 1995.
PWD Act was replaced by the Right of Persons with Disabilities Act 2016.
Objective: To assist the needy disabled persons in procuring durable, sophisticated and scientifically manufactured, modern, standard aids and appliances that can promote their physical, social and psychological rehabilitation by reducing the effects of disabilities and enhance their economic potential.
Grants: Grants-in-aid are released to various implementing agencies (Artificial Limbs Manufacturing Corporation of India, National Institutes, Composite Regional Centres, District Disability Rehabilitation Centres, State Handicapped Development Corporations, NGOs, etc.) for purchase and distribution of aids and assistive devices.
Assitence: Aids/appliances which do not cost more than Rs. 10,000 are covered under the Scheme for single disability. However, in some cases the limit would be raised to Rs.12,000. In the case of multiple disabilities, the limit will apply to individual items separately in case more than one aid/appliance is required.
The full cost of aid/appliance is provided if the income is up to Rs. 15,000 per month and 50% of the cost of aid/appliance is provided if the income is between Rs. 15,001 to Rs. 20,000 per month.
2. C32-LH2: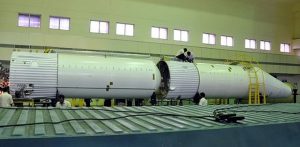 The public sector aerospace manufacturing company, the Hindustan Aeronautics Limited (HAL) delivered the biggest cryogenic propellant tank C32-LH2 to the Indian Space Research Organisation in Bengaluru.
The C32-LH2 tank is a developmental cryogenic propellant tank of aluminium alloy designed for improving the payload capability of the GSLV MK-III launching vehicle of ISRO.
The tank designed by HAL can load 5755 kg propellant fuel in the 89 cubic meter volume. Even earlier HAL had partnered with ISRO to supply satellite structures for the PSLV, GSLV Mark II and III launch vehicles.
Cryogenic fuels:
Cryogenic fuels are fuels that require storage at extremely low temperatures in order to maintain them in a liquid state.
These fuels are used in machinery that operates in space because ordinary fuel cannot be used there due to the very low temperatures often encountered in space, and due to the absence of an environment that supports combustion.
Cryogenic fuels most often constitute liquefied gases such as liquid hydrogen.
3.Unlawful Conversions: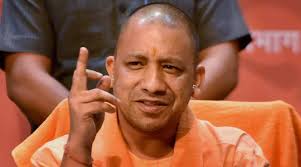 The Uttar Pradesh (UP) government has recently passed an ordinance to deal with unlawful religious conversions, which are in opposition of various judgments of the Supreme Court (SC).
UP Unlawful Religious Conversion Prohibition Ordinance, 2020:
It makes religious conversion for marriage a non-bailable offense and the onus will be on the defendant to prove that conversion was not for marriage.
The notice period to the District Magistrate for the religious conversion is two months.
In case of conversion done by a woman for the sole purpose of marriage, the marriage would be declared null and void.
Violation of the provisions of the law would invite a jail term of not less than one year extendable to five years with a fine of Rs. 15,000.
If a minor woman or a woman from the Scheduled Caste (SC) or Scheduled Tribe (ST) converts, the jail term would be a minimum of three years and could be extended to 10 years with a fine of Rs. 25,000.
The ordinance also lays down strict action, including cancellation of registration of social organisations conducting mass conversions, which would invite a jail term of not less than three years and up to 10 years and a fine of Rs. 50,000.
Supreme Court on Marriage and Conversion:
The SC in its various judgments has held that faith, the state and the courts have no jurisdiction over an adult's absolute right to choose a life partner.
India is a "free and democratic country" and any interference by the State in an adult's right to love and marry has a "chilling effect" on freedoms.
Intimacies of marriage lie within a core zone of privacy, which is inviolable and the choice of a life partner, whether by marriage or outside it, is part of an individual's "personhood and identity".
The absolute right of an individual to choose a life partner is not in the least affected by matters of faith.
4.Bhagyalakshmi temple: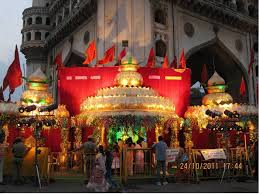 Union Home Minister Amit Shah visited the Bhagyalakshmi temple while on a trip to Hyderabad. And Uttar Pradesh Chief Minister Yogi Adityanath made a pitch for renaming the city as Bhagyanagar.
Bhagyalakshmi temple is a small temple dedicated to Goddess Lakshmi, adjacent to the southeast minar of Charminar. Made of bamboo poles and tarpaulins, it has a tin roof, and the southeast minar forms its back wall.
There is no definitive version on how and when exactly it came up, but it has been there since at least the 1960s. Secunderabad MP G Kishan Reddy claimed that the temple predates Charminar, whose construction was started in 1591.
Sources in the Archaeological Survey of India said the temple encroaches on the protective perimeter of Charminar.
The Bhagyalakshmi temple:
Devotees associate the name with their belief that praying in the temple brings good luck and fortune.
On the other hand, Hindu organizations associate the name with Bhagyanagar. BJP leaders say Hyderabad was earlier known as Bhagyanagar but it was changed to Hyderabad by Muhammed Quli Qutub Shah.
5. National Rural Employment Guarantee Scheme (NREGS):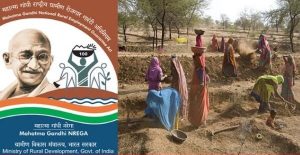 A recent analysis of data available up to November on the National Rural Employment Guarantee Scheme (NREGS) portal shows that demand for work has been at all-time high.
The NREGS is a demand-based scheme and has emerged as a safety net during the pandemic for jobless migrant workers returning to their villages
Despite a progressive relaxation in Covid-19 curbs to revive the economy, 96% of gram panchayats have logged work under the scheme in the financial year (2020-21) as compared to the previous seven years.
The number of gram panchayats generating nil person-days of work (panchayats with zero person days work) during the current financial year is at an eight-year low of only 3.42% of the 2.68 lakh gram panchayats across the country.
In 2019, the number of gram panchayats generating nil person-days during the entire period was 3.91% of the total 2.64 lakh gram panchayats.
Over 96% of gram panchayats across the country have registered demand for work under NREGS from April till November-end.
Over 6.5 crore households, covering 9.42 crore individuals, have availed NREGS till November 2020, which is an all-time high.
Over 265.81 crore person days have been generated, which is higher than 265.44 crores generated in 2019.
1.98 crore households availed the scheme in October 2020, which is 82% higher than in 2019.
The highest number of demand for work came from Tamil Nadu, West Bengal, Uttar Pradesh and Madhya Pradesh.
The wage expenditure has also reached an all-time high of Rs. 53,522 crore during this period.
Tamil Nadu has reported the highest figure of households that availed the NREGS across the country, since July and has been followed by West Bengal.
These two states were not covered under the Garib Kalyan Rojgar Abhiyaan.
National Rural Employment Guarantee Scheme
The Mahatma Gandhi National Rural Employment Guarantee Act, 2005 was notified by the Government of India on September 2005 and was made effective in February 2006. Under it, the NREGS was introduced.
The Act aims at enhancing the livelihood security of people in rural areas by guaranteeing hundred days of wage employment in a financial year to a rural household whose adult members (at least 18 years of age) volunteer to do unskilled work.
The central government bears the full cost of unskilled labour, and 75% of the cost of material (the rest is borne by the states).
It is a demand-driven, social security and labour law that aims to enforce the 'right to work'.
Ministry of Rural Development in association with state governments, monitors the implementation of the scheme.
Garib Kalyan Rojgar Abhiyaan
It was launched in June 2020 to empower and provide livelihood opportunities to the returnee migrant workers and rural citizens who had returned to their home states due to the lockdowns.
It worked in mission mode for 125 days with an outlay of Rs. 50,000 crore.
A total of 116 districts across six states, namely Bihar, Uttar Pradesh, Madhya Pradesh, Rajasthan, Jharkhand, and Odisha were chosen for the campaign.
These districts covered the maximum number (about 2/3) of such migrant workers who had returned.
The chosen districts include 27 Aspirational Districts, districts which are affected by poor socio-economic indicators.
These are aspirational in the context, that improvement in these districts can lead to the overall improvement in human development in India. It is a NITI Aayog's Programme.
6.Peacock Soft-shelled Turtle: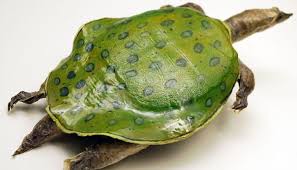 Peacock soft-shelled turtle (a turtle of a vulnerable species) has been rescued from a fish market in Assam's Silchar.
Scientific Name: Nilssonia hurum.
Features:
They have a large head, downturned snout with a low and oval carapace of dark olive green to nearly black, sometimes with a yellow rim.
The head and limbs are olive-green; the forehead has dark reticulations and large yellow or orange patches or spots, especially behind the eyes and across the snout.
Males possess relatively longer and thicker tails than females.
Habitat:
This species is confined to India, Bangladesh, and Pakistan.
In india, it is widespread in the northern and central parts of the Indian subcontinent.
These are found in rivers, streams, lakes and ponds with mud or sand bottoms.
Major Threats:
The species is heavily exploited for its meat and calipee (the outer cartilaginous rim of the shell).
Threats in the River Ganga to the species are those generic for all large river turtles, including reduction of fish stock, as a result of overfishing, pollution, increase in river traffic, and sand-mining, among others.\
Conservation Status:
Wildlife Protection Act, 1972: Schedule I
IUCN Red List: Vulnerable
CITES: Appendix I
Other important current affairs:
1.Researchers at Sweden's Karolinska Institutet have described findings leading to so-called "superinfections". It can also contribute to research on Covid-19.
Influenza is caused by a virus, but the most common cause of death is secondary bacterial pneumonia rather than the influenza virus per se.
Pneumococcal infections are the most common cause of community-acquired pneumonia and a leading global cause of death.
A prior influenza virus infection sensitizes for pneumococcal infections, but mechanisms behind this increase susceptibility are not fully understood.
Researchers at Karolinska Institutet have now identified influenza-induced changes in the lower airways that affect the growth of pneumococci in the lungs.
2.World AIDS Day is being observed on December 1 to raise public awareness about Acquired Immuno Deficiency Syndrome, AIDS. The theme this year is 'Ending the HIV/AIDS epidemic: resilience and impact.'
World AIDS Day is observed on the 1st of December, every year, since 1988. World AIDS Day was the first global health day to be celebrated.
AIDS is the abbreviation for Acquired Immunodeficiency Syndrome.
It is a chronic illness, which can also be potentially life-threatening.
The disease is caused by the human immunodeficiency virus, HIV which affects the human immune system.
According to the WHO, In 2019, there were still 38 million people living with HIV infection. In 2019, 6.9 lakh people died from HIV-related causes and 1.7 million people were newly infected.
Since the inception of the National AIDS Control Program in 1992, India has done a commendable job in raising awareness and bringing down the number of HIV infections.
India is a signatory to the United Nations Sustainable Development Goals and has committed itself to achieving the target of ending the epidemic of AIDS by 2030.
3.US President-elect Joe Biden and Vice President-elect Kamala Harris announced an all-women team of the White House staff to serve in senior communication roles.
Biden's office claims that this will be the first time the communications positions will be filled entirely by women.
Biden's office claims that the move to appoint an all-women senior media team shows Biden's continued commitment to building an administration that "looks like America".
Four of the seven appointments are women of colour. Harris has called the team "barrier shattering".
He has chosen former Barack Obama administration's State Department spokesperson Jen Psaki as his White House press secretary.
US President-elect Joe Biden is expected to nominate Indian-origin Neera Tanden as his budget chief. Tanden is the president and CEO of the left-leaning think tank Centre for American Progress (CAP), and the CEO of the American Progress Action Fund.
4.In the November 29 episode of Mann Ki Baat, Prime Minister Narendra Modi announced that an ancient idol of the goddess Annapurna, stolen from India about a century ago, is being brought back from Canada.
This idol was stolen from a temple of Varanasi and smuggled out of the country around 100 years ago somewhere around 1913.
Annapurna, also spelt Annapoorna, is the goddess of food. The 18th-century idol, carved in the Benares style, is part of the University of Regina, Canada's collection at the MacKenzie Art Gallery.
5.Venkaiah Naidu, Vice President of India & Chair of the SCO Council of Heads of Government in 2020, launched the first ever SCO Online Exhibition on Shared Buddhist Heritage, during the 19th Meeting of the SCO Council of Heads of Government (SCO CHG), held in New Delhi, in video-conference format.
This SCO online International exhibition, first ever of its kind, is developed and curated by National Museum, New Delhi, in active collaboration with Shanghai Cooperation Organisation (SCO) member countries.
The exhibition deploys state of the art technologies like 3D scanning, webGL platform, virtual space utilization, innovative curation and narration methodology etc.
Buddhist philosophy and art of Central Asia connects Shanghai Cooperation Organization (SCO) countries to each other.
The visitors can explore the Indian Buddhist treasures from the Gandhara and Mathura Schools, Nalanda, Amaravati, Sarnath etc. in a 3D virtual format.