Daily Current Affairs for Government Exams:
Today Current Affairs: 2nd January 2021  for UPSC IAS exams, State PSC exams, SSC CGL, State SSC, RRB, Railways, Banking Exam & IBPS, etc
Contents:
Indian SARS-CoV-2 Genomic Consortia (INSACOG)
Meteorological (Met) Centre at Leh (Ladakh)
Industrial Corridor nodes at Krishnapatnam and Tumakuru
International Organization of Securities Commissions (IOSCO)
The Uttar Pradesh Government to launch Kisan Kalyan mission
Pradhan Mantri Ujjwala Yojana
RBI Digital Payments Index
Other important current affairs
1.Indian SARS-CoV-2 Genomic Consortia (INSACOG):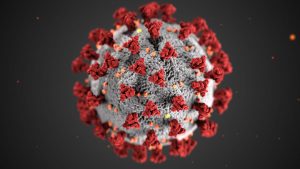 The Government of India has launched the Indian SARS-CoV-2 Genomic Consortia (INSACOG).
The overall aim of the Consortium is to monitor the genomic variations in the SARS-CoV-2 on a regular basis through a multi-laboratory network.
This vital research consortium will also assist in developing potential vaccines in the future.
It comprises 10 labs namely DBT-NIBMG Kalyani, DBT-ILS Bhubaneswar, ICMR-NIV Pune, DBT-NCCS Pune, CSIR-CCMB Hyderabad, DBT-CDFD Hyderabad, DBT-InSTEM/ NCBS Bengaluru, NIMHANS Bengaluru, CSIR-IGIB Delhi, and NCDC Delhi.
INSACOG will have a high-level Inter-Ministerial Steering Committee which will provide guidance and oversight to the consortium especially for policy matters and it will have a Scientific Advisory Group for scientific and technical guidance.
Coordinated by the Department of Biotechnology (DBT) along with MoH&FW, ICMR, and CSIR, the strategy and roadmap of the National SARS CoV2 Genome Sequencing Consortium (INSACOG) have been prepared.
2.Meteorological (Met) Centre at Leh (Ladakh):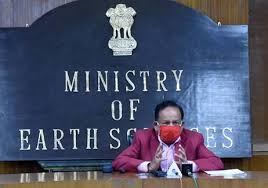 The Union Minister of Earth Sciences inaugurated Meteorological (Met) Centre at Leh (Ladakh).
Located at a height of 3500 m, Meteorological Centre Leh will be the highest meteorological centre in India.
The Centre will be a world-class facility for high altitude meteorology and will cater to the various kinds of weather and climate needs of the people and the administration of Ladakh.
It will provide a forecast for important tourist places like Nubra, Changthang, Pangong Lake, Zanskar, Kargil, Drass, Dha-Baima (Aryan valley), Khalsi among others.
The Ladakh region has lofty mountains with high slopes and no vegetation and lot of loose soil and debris making the region vulnerable to various kinds of natural hazards like Cloud burst (of 2010), Flash Floods, Avalanches and Glacial Lake Outbursts, etc.
To avert losses due to such weather events in future, the Government felt the need to establish a State of the Art Meteorological (Met) Centre at Leh in 2020 to strengthen weather-related Early Warning System in Ladakh.
3.Industrial Corridor nodes at Krishnapatnam and Tumakuru: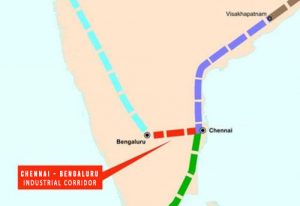 Cabinet approves Industrial Corridor nodes at Krishnapatnam and Tumakuru.
An industrial corridor is basically a corridor comprising of multi-modal transport services that would pass through the states as the main artery.
Industrial corridors offer effective integration between industry and infrastructure, leading to overall economic and social development.
Industrial corridors constitute world-class infrastructure, such as:

High-speed transportation network – rail and road.
Ports with state-of-the-art cargo handling equipment.
Modern airports.
Special economic regions/industrial areas.
Logistic parks/transhipment hubs.
Knowledge parks focused on catering to industrial needs.
Complementary infrastructure such as townships/real estate.
4.International Organization of Securities Commissions (IOSCO):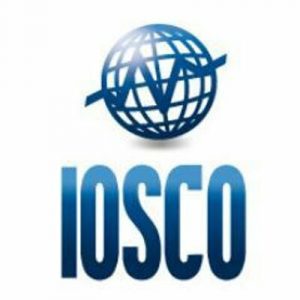 The International Financial Services Centres Authority (IFSCA) has become an Associate Member of the International Organization of Securities Commissions (IOSCO).
The IOSCO is the international organization that brings together the world's securities regulators, covering more than 95% of the world's securities markets, and is the global standard-setter for the securities sector.
IOSCO works closely with the G20 and the Financial Stability Board (FSB) in setting up the standards for strengthening the securities markets.
The IOSCO Objectives and Principles of Securities Regulation have been endorsed by FSB as one of the key standards for sound financial systems.
It was founded in 1983 and is Headquartered in Madrid, Spain.
Benefits of membership of IOSCO:
The membership of IOSCO would provide IFSCA the platform to exchange information at the global level and regional level on areas of common interests.
Further, the IOSCO platform would enable IFSCA to learn from the experiences and best practices of the regulators of other well established financial centres.
About International Financial Services Centres Authority:
The IFSCA is a unified authority for the development and regulation of financial products, financial services and financial institutions in the International Financial Services Centre (IFSC) in India.
At present, the GIFT IFSC is the maiden international financial services centre in India.
Prior to the establishment of IFSCA, the domestic financial regulators, namely, RBI, SEBI, PFRDA and IRDAI regulated the business in IFSC.
5.The Uttar Pradesh Government is to launch the Kisan Kalyan mission: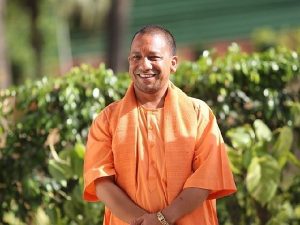 The Kisan Kalyan mission aims to double the farmer income covering all the Assembly constituencies of the state of Uttar Pradesh.
This is to be achieved through campaigns that create awareness among farmers on how to reduce agricultural caused by using fertilizers in a balanced manner.
The mission will also encourage farmers to time their cultivation of crops according to the demand of the market.
The mission aims to create agricultural diversification.
Under the mission, several programmes such as exhibition of agriculture and associate sector including products of MSME missions and livelihood missions are to be launched.
The mission will act as a unified platform for several state government departments such as Mandi Parishad, animal husbandry, Horticulture, sugarcane food and supply, fisheries and Panchayati Raj.
The mission will provide contemporary information about saving the Rabi crop. It will also provide solutions on preventing the next crops from damage.
The mission will also distribute Kisan credit cards.
The Kisan Kalyan mission is to deploy the experts of Krishi Vigyan Kendras.
These experts are to share their knowledge on advanced techniques of farming and how to increase income of farmers.
Krishi Vigyan Kendras are agricultural centres that focus on agricultural research in practical and localised setting.
These centres are linked to the Indian Council of Agricultural Research.
Kisan Kalyan mission Importance:
It will provide 100% coverage to bovine vaccination for foot and mouth disease.
It will cover the eradication of sheep and goat plague.
Distribution of mini kits of oilseeds and pulses.
Artificial insemination
Demonstration programs on micro-irrigation
Demonstrations of integrated cropping practise
6.Pradhan Mantri Ujjwala Yojana: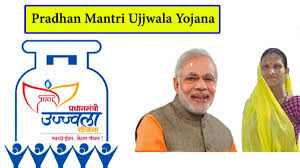 The Ministry of Petroleum and Natural Gas recently announced that more than 14 crores of free of cost cylinders have been provided under Pradhan Mantri Ujjwala Yojana to the beneficiaries of the scheme during a covid-19 crisis.
The price of non-subsidised Liquefied Petroleum Gas cylinders of 14.2 kg is to remain at 694 rupees per cylinder.
The commercial customers will have to pay an additional amount of 17 rupees per cylinder.
Also, the new rate of 19-kilogram LPG cylinder in Delhi has increased to 1349 rupees as compared to the previous price of 1332 rupees.
In Kolkata, the price has increased by 23 rupees and in Chennai, the prices have increased by 17 rupees.
Oil marketing companies revise the prices of gas cylinders on the first day of every month.
The price revise is based on international market rates.
The recent price rise is due to changes in international price changes.
The LPG pricing in India is done on the basis of Import Parity Price.
The Import Parity price is determined based on LPG prices in the international market.
It is based on LPG prices of Aramco of Saudi Arabia.
It also includes free-on-board prices, custom duty, Ocean freight charges, insurance, port dues, etc.
The retail selling price of the non-subsidised LPG cylinder includes the cost of Inland right, GST, bottling charges, marketing costs and margins charged by the Oil Companies, dealer Commission.
Therefore, a weak performing rupee will also lead to higher prices of LPG in India. The current price rise in the recent past few months is due to this reason.
Import Parity Price:
According to the United Nations World Food Programme, the Import Parity Price is the price at the border of goods being imported.
It includes International transport cost and tariffs.
8.RBI Digital Payments Index: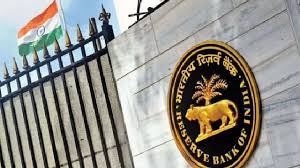 The Reserve Bank of India recently released the Digital Payments Index to measure the growth in cashless transactions in India.
The Digital Payments Index comprises of five broad parameters.
These parameters have different weight to measure the penetration of digital payments in the country.
The parameters of the Digital Payments Index and its penetration are as follows:

Payment Enablers: 25%
Payment Infrastructure-Demand Side factors: 10%
Payment Infrastructure-Supply Side factors: 15%
Payment Performance: 45%
Consumer Centricity: 5%

The sub factors of the payment enablers of the Digital Payments Index comprises of internet, mobile, bank account, merchants and participants.
The sub parameters for the Payment Infrastructure of Digital Payments Index comprises of credit card, prepaid payment instruments, debit card, point-of-sale terminals, quick response codes, automated teller machines.
The Payment Performance carries the highest weightage in the Digital Payments Index.
The Sub parameters of Payment Performance of Digital Payments Index are paper clearing, cash withdrawal rules, e volume and value of digital payments, unique users and currency in circulation.
The Reserve Bank of India has set the base year of Digital Payments Index as 2018.
The Digital Payments Index for the year 2019 was 153.47 and for that of 2020 was 207.84 respectively.
The Reserve Bank of India is to publish the Digital Payments Index on a semi-annual basis from March 2021.
Other important current affairs:
1.Lightning strikes have caused 1,771 deaths between April 1, 2019 and March 31, 2020.
Every lightning strikes around a fixed period and almost similar geographical locations in similar patterns.
As per CROPC (Climate Resilient Observing Systems Promotion Council), early lightning warning to farmers, cattle grazers, children and people in open areas is the key.
Then a local lightning safety action plan, like installing Lightning Protection Devices, is also need to prevent deaths.
The Centre had increased compensation for victims of natural disaster to Rs 4 lakh in 2015.
In the last five years there were 13,994 fatalities, which bring the total compensation to around Rs 359 crore.
There have been phenomenal losses of animal life also from lightning strike.
2.Indian women and children are overwhelmingly anaemic, according to the National Family Health Survey 2019-20.
Anaemia:The condition of having lower than normal number of red blood cells or quantity of haemoglobin.
It can make one feel tired, cold, dizzy, and irritable and short of breath, among other symptoms.
A diet which does not contain enough iron, folic acid or vitamin B12 is a common cause of anaemia.
Iron-deficiency and vitamin B12-deficiency anaemia are the two common types of anaemia in India.
Among women, iron deficiency prevalence is higher than men due to menstrual iron losses and the high iron demands of a growing foetus during pregnancies.
Lack of millets in the diet due to overdependence on rice and wheat, insufficient consumption of green and leafy vegetables, and dominance of packaged and processed foods which are low in nutrition could be the reasons behind the high prevalence of anaemia in India.
3.SAHAYAK-NG:
SAHAYAK-NG is India's first indigenously designed and developed Air Droppable Container.
It is a GPS aided air dropped container with the capacity to carry a payload of up to 50 kg and can be dropped from a heavy aircraft.
The successful maiden test was conducted by the DRDO along with the Indian Navy.
4.North East's first-ever specialised "Ginger" Processing Plant at district Ri-Bhoui in Meghalaya is being revived and is likely to become functional in the beginning of 2021.
The only Ginger Processing Plant of North East India was established around the year 2004 but has remained non-functional for many years.
The NERAMAC has now undertaken the responsibility of reviving it and initiated steps to operationalize the closed Plant through PPP mode.
The North Eastern Regional Agricultural Marketing Corporation (NERAMAC) is a PSU working under the aegis of the Ministry of Development of North Eastern Region (DoNER).
6.The cabinet of Punjab recently approved the Punjab state data policy.
The policy aims to track progress and provide citizens access to services.
With this Punjab has now become the first state in India to formulate a comprehensive data policy.
The Punjab state data policy will leverage data and technology to optimize Service Delivery and citizen access.
It will also increase the participation of citizens through user-friendly and secure e-governance systems.
The policy will create a unified and interoperability data infrastructure for the state of Punjab.
It will recognise the potential utility and importance of data generated by government organisations to, departments and institutions in the state.
The policy will act as a guiding principle for all departments to collect, manage, process and use data for effective, efficient, transparent and accessible Service Delivery to the citizens of the state.
It will facilitate easy access and sharing of government data.
This will support sustainable and inclusive governance and effective planning.
The policy will also help to collect data that will help in implementing and monitoring the developmental programs, scientific research and managing and mitigating disasters.