Daily Current Affairs for Government Exams:
Today Current Affairs: 31st December 2020 for UPSC IAS exams, State PSC exams, SSC CGL, State SSC, RRB, Railways, Banking Exam & IBPS, etc
Contents:
Seventh Schedule
Recusal of Judges
Akash Missile System
SAHAYAK-NG
Armed Forces (Special Powers) Act (AFSPA)
Light House Projects (LHPs)
Other important current affairs
1.Seventh Schedule: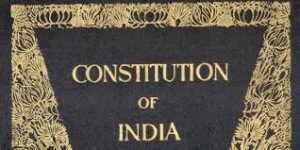 The Confederation of Indian Industry (CII) has sought the inclusion of tourism in the concurrent list to enable the Centre and States to effectively regulate the sector as well as frame policies for growth.
Seventh Schedule:
The seventh schedule under Article 246 of the constitution deals with the division of powers between the union and the states.
It contains three lists- Union List, State List and Concurrent List.
The union list details the subjects on which Parliament may make laws while the state list details those under the purview of state legislatures.
The concurrent list on the other hand has subjects in which both Parliament and state legislatures have jurisdiction.
However, the Constitution provides federal supremacy to Parliament on concurrent list items in case of a conflict.
2.Recusal of Judges: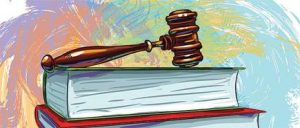 Andhra High Court rejects plea for recusal of judge from hearing petitions filed against the proposed sale of government land in Guntur and Visakhapatnam districts under "Mission Build A.P."
Judicial disqualification, referred to as recusal, is the act of abstaining from participation in an official action such as a legal proceeding due to a conflict of interest of the presiding court official or administrative officer.
Grounds for Recusal:
The judge is biased in favour of one party, or against another, or that a reasonable objective observer would think he might be.
Interest in the subject matter, or relationship with someone who is interested in it.
Background or experience, such as the judge's prior work as a lawyer.
Personal knowledge about the parties or the facts of the case.
Ex parte communications with lawyers or non-lawyers.
Rulings, comments or conduct.
There are no definite rules on recusals by Judges.
However, In taking oath of office, judges, both of the Supreme Court and of the high courts, promise to perform their duties, to deliver justice, "without fear or favour, affection or ill-will".
Justice J. Chelameswar in his opinion in Supreme Court Advocates-on-Record Association v. Union of India (2015) held that "Where a judge has a pecuniary interest, no further inquiry as to whether there was a 'real danger' or 'reasonable suspicion' of bias is required to be undertaken".
3.Akash Missile System :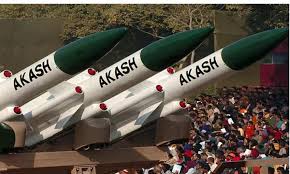 Union Cabinet has approved the export of Akash Missile System and has created a Committee for faster Approval of Defence Exports.
Akash is a Surface to Air Missile with a range of 25 Kms. The missile was inducted in 2014 in IAF and in 2015 in Indian Army. Akash is country's important missile with over 96 percent indigenisation.
After its induction in the Services, interest is shown in Akash missile by many friendly countries.
The Cabinet approval will facilitate Indian manufactures to participate in RFI/RFP issued by various countries.
So far, Indian defence exports included parts/components etc. The export of big platforms was minimal. This initiative of the Cabinet would help the country to improve its defence products and make them globally competitive.
Committee for faster Approval of Defence Exports:
Besides Akash, there is interest coming in other major platforms like Coastal Surveillance System, Radars and Air platforms.
To provide faster approvals for export of such platforms, a Committee comprising of Raksha Mantri, External Affairs Minister and National Security Advisor has been created.
This Committee would authorise subsequent exports of major indigenous platforms to various countries.
The Committee would also explore various available options including the Government-to-Government route.
4.SAHAYAK-NG :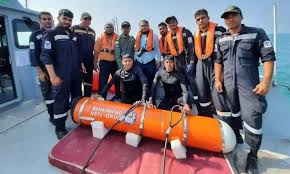 Defence Research and Development Organisation (DRDO) along with Indian Navy conducted the successful maiden test trial of 'SAHAYAK-NG' India's first indigenously designed and developed Air Dropped Container from IL 38SD aircraft (Indian Navy) off the coast of Goa.
The trial was conducted by Indian Navy to enhance its operational logistics capabilities and provide critical engineering stores to ships which are deployed more than 2000 km from the coast.
It reduces the requirement of ships to come close to the coast to collect spares and stores.
Two DRDO laboratories i.e. Naval Science and Technological Laboratory (NSTL), Visakhapatnam and ADRDE, Agra were involved in the development of SAHAYAK-NG container along the industry partner M/s Avantel for GPS integration.
SAHAYAK-NG is an advanced version of SAHAYAK Mk I. The newly developed GPS aided air dropped container is having the capability to carry a payload that weighs upto 50 kg and can be dropped from heavy aircraft.
Sahayak-NG has a Satellite-based Reporting Terminal (SBRT), which provides its precise GPS location enabling the ship in distress to pick up critical stores.
5.Armed Forces (Special Powers) Act (AFSPA):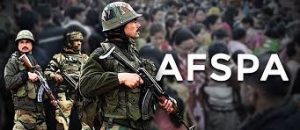 The Ministry of Home Affairs has declared the entire State of Nagaland as a "disturbed area" for six more months under the Armed Forces (Special Powers) Act (AFSPA).
MHA said the area comprising the whole of Nagaland is in such a "disturbed and dangerous condition" that the use of armed forces in aid of the civil power is necessary.
In simple terms, AFSPA gives armed forces the power to maintain public order in "disturbed areas".
Powers given to armed forces:

They have the authority to prohibit a gathering of five or more persons in an area, can use force or even open fire after giving due warning if they feel a person is in contravention of the law.
If reasonable suspicion exists, the army can also arrest a person without a warrant; enter or search premises without a warrant; and ban the possession of firearms.
Any person arrested or taken into custody may be handed over to the officer in charge of the nearest police station along with a report detailing the circumstances that led to the arrest.
A disturbed area is one which is declared by notification under Section 3 of the AFSPA. An area can be disturbed due to differences or disputes between members of different religious, racial, language or regional groups or castes or communities.
The Central Government, or the Governor of the State or administrator of the Union Territory can declare the whole or part of the State or Union Territory as a disturbed area.
On November 19, 2004, the Central government appointed a five-member committee headed by Justice B P Jeevan Reddy to review the provisions of the act in the north eastern states.
The committee submitted its report in 2005, which included the following recommendations:

(a) AFSPA should be repealed and appropriate provisions should be inserted in the Unlawful Activities (Prevention) Act, 1967;
(b) The Unlawful Activities Act should be modified to clearly specify the powers of the armed forces and paramilitary forces and
(c) grievance cells should be set up in each district where the armed forces are deployed.

The 5th report of the Second Administrative Reforms Commission on public order has also recommended the repeal of the AFSPA.
6.Light House Projects (LHPs):
Prime Minister Narendra Modi will lay the foundation stone of Light House Projects (LHPs) under Global Housing Technology Challenge-India (GHTC-India) at six sites across six States on 1st January 2021.
The Light House Projects (LHPs) showcase the best of new-age alternate global technologies, materials and processes in the construction sector for the first time in the country at such a large scale.
They are being constructed under GHTC-India which envisages to provide an ecosystem for adoption of innovative technologies in the housing construction sector in a holistic manner.
The LHPs are being constructed at Indore (Madhya Pradesh), Rajkot (Gujarat), Chennai (Tamil Nadu), Ranchi (Jharkhand), Agartala (Tripura) and Lucknow (Uttar Pradesh).
They comprise about 1000 houses at each location along with allied infrastructure facilities.
These projects will demonstrate and deliver ready to live houses at an expedited pace within twelve months, as compared to conventional brick and mortar construction, and will be more economical, sustainable, of high quality and durability.
During the event, the Prime Minister will also release a certificate course on innovative construction technologies named NAVARITIH (New, Affordable, Validated, Research Innovation Technologies for Indian Housing) and a compendium of 54 innovative housing construction technologies identified through GHTC-India.
Other important current affairs:
1.The approval of the Oxford-AstraZeneca vaccine in the UK this week will make a significant impact on the spread of the COVID-19 coronavirus as it is the most accessible shot approved so far and is likely to remain that way.
This is significant for India, as the Pune-based Serum Institute of India (SII) has tied up with AstraZeneca to deploy the vaccine in the country.
This new vaccine is a viral vector vaccine, which works in a different way than the mRNA vaccines that have already been approved.
A viral vector vaccine uses another non-replicating virus to deliver SARS-CoV-2 genes, in the form of DNA, into human cells, where viral proteins are produced to induce protective immune responses.
2.Facial recognition technology:
While the facial recognition tracking (FRT) system has seen rapid deployment by multiple government departments in recent times, there are no specific laws or guidelines to regulate the use of this potentially invasive technology.
There are currently 16 different FRT systems in active utilisation by various Central and State governments across India for surveillance, security or authentication of identity.
Another 17 are in the process of being installed by different government departments.
Concerns: Absence of specific laws or guidelines poses a huge threat to the fundamental rights to privacy and freedom of speech and expression because it does not satisfy the threshold the Supreme Court had set in its landmark privacy judgment in the 'Justice K.S. Puttaswamy Vs Union of India' case.
Many institutions have not conducted "privacy impact assessment" prior to deployment of the facial recognition system (FRS).
Function creep: A function creep happens when someone uses information for a purpose that is not the original specified purpose (Police got permission to use the FRS by an order of the Delhi High Court for tracking missing children.
Now they are using it for wider security and surveillance and investigation purpose, which is a function creep).
This might lead to an over-policing problem or problems where certain minorities are targeted without any legal backing or any oversight as to what is happening. Another problem that may arise is of mass surveillance, wherein the police are using the FRT system during protest.
Mass surveillance: If someone goes to a protest against the government, and the police are able to identify the person, then there might be repercussions.
3.The Union Cabinet has approved a modified scheme for interest subvention for ethanol production, expanding the scheme to include grain-based distilleries and not just molasses-based ones.
The decision would encourage ethanol production from grains like barley, maize, corn and rice.
The scheme would boost production and distillation capacity to 1,000 crore litres and help in meeting the goal of 20% ethanol blending with petrol by 2030.
Ethanol Blended Petrol (EBP) Programme: Launched in 2003 on pilot basis.
The aim is to promote the use of alternative and environmental friendly fuels.
4.Argentina's Congress legalised abortions up to the 14th week of pregnancy this week, in what was a ground-breaking decision in a country that has some of the world's most restrictive abortion laws.
This change is historic and its implications may be witnessed beyond Argentina, in Latin America at large.
Prior to the passing of the bill, abortions were only permitted in cases of rape or when the woman's health was at serious risk.
Activists have been campaigning for years, calling for an overturning of this law that has been in existence since 1921.
The bill calls for greater autonomy for women over their own bodies and control of their reproductive rights, and also provides better healthcare for pregnant women and young mothers.
5.Tribal communities have urged Prime Minister Narendra Modi to withdraw the Centre's notification classifying 121 villages around the Shoolpaneshwar Wildlife Sanctuary in Narmada district as eco-sensitive zones.
Shoolpaneshwar Wildlife Sanctuary is a protected area in Gujarat state, located in the western Satpura Range south of the Narmada River.
It shares a common boundary with Madhya Pradesh and Maharashtra.
Tribal communities protesting against the notification because, Firstly, as per the provisions of the notification, land falling in the eco-sensitive zone cannot be transferred for non-agricultural use for commercial, industrial or residential purposes.
Any land that needs to be transferred can be done so only after approval from the state government.
Second, a process has been initiated to include the state government as the co-owner of the land in the 121 villages.
Third, they feel that it could dilute the "power" vested with villagers under the Panchayat (Extension of Scheduled Areas) Act, 1996, implemented in areas notified under Schedule V of the Constitution.
6.The Enforcement Directorate (ED) issued orders for the attachment of several properties belonging to former Jammu and Kashmir Chief Minister in connection with alleged money laundering in the Jammu and Kashmir Cricket Association (JKCA) case.
The ED order would be valid for 180 days, during which time it must be confirmed by the Adjudicating Authority under the Prevention of Money Laundering Act (PMLA).
If it is not confirmed, the property would be automatically released from attachment.
And if it is, the accused can challenge the confirmation in the Appellate Tribunal within 45 days, and subsequently in the concerned High Court and the Supreme Court.