SCO Defence Ministers' Meeting: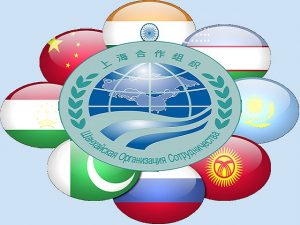 The Shanghai Cooperation Organisation (SCO) Defence Ministers' Meeting took place in Dushanbe, Tajikistan.
The Defence Minister of India addressed the grouping and said India is committed to working within the SCO framework for helping create & maintain a secure & peaceful region.
Major Highlights of Defence Minister's Address:
Terrorism is the most serious threat to international peace and security and support to any acts of terror is a crime against humanity.
India reaffirms its resolve to fight terrorism in all its forms and manifestations.
The geo-strategic location of India makes it both a "Eurasian land power" as well as a stakeholder in the Indo-Pacific.
Highlighted non-traditional security challenges like pandemics, climate change, food security, water security and associated societal disruptions can impact national and international landscape.
In dealing with Covid-19 pandemic, India has been at the forefront to provide support and assistance to countries through its Vaccine diplomacy.
India's initiative on coalition for disaster resilient infrastructure (CDRI) was also an example of how countries were coming together to create and share capabilities to deal with humanitarian assistance and disaster relief issues.
SCO:
The SCO was founded at a summit in Shanghai in 2001 by the presidents of Russia, China, the Kyrgyz Republic, Kazakhstan, Tajikistan and Uzbekistan.
Presently, the SCO comprises eight member states namely India, Kazakhstan, China, the Kyrgyz Republic, Pakistan, the Russian Federation, Tajikistan, and Uzbekistan.
SCO nations together encompass nearly half the human population and it covers approximately three-fifths of the Eurasian continent in terms of geographical expanse.
The SCO, seen as a counterweight to NATO, is an eight-member economic and security bloc and has emerged as one of the largest transregional international organisations.
India was made an observer at the SCO in 2005.
India and Pakistan became its permanent members in 2017.