AMC Repo Clearing Limited: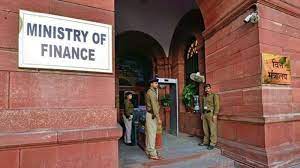 The Ministry of Finance inaugurated the Limited Purpose Clearing Corporation (LPCC) called AMC Repo Clearing Limited (ARCL).
AMC Repo Clearing Limited (ARCL) is a Limited Purpose Clearing Corporation that provides clearing and settlement services to all trades made in corporate debt securities on the National Stock Exchange (NSE) and Bombay Stock Exchange (BSE).
It received in-principle approval from the Securities and Exchange Board of India (SEBI) under the Stock Exchanges and Clearing Corporations (SECC) Regulations, 2018.
Also, ARCL has been granted Certificate of Authorization by RBI under Payment and Settlement Systems (PSS) Act, 2007 to offer Central counterparty clearing house (CCP) services for repo transactions in corporate debt securities.
ARCL offers triparty repo services and central counterparty services to facilitate repo transactions in corporate bonds, which are short-term borrowings backed by securities as collateral.
ARCL will help to widen and deepen the corporate bond repo market, which is currently underdeveloped and illiquid compared to the government bond repo market.
It allows holders of bonds to meet short-term liquidity needs without liquidating their assets, providing flexibility to market participants.
ARCL will also reduce the counterparty risk, operational risk and settlement risk for the participants in the corporate bond repo market.