Antonio Guterres: 2nd Term UN Secretary-General: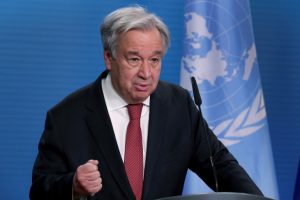 The United Nations General Assembly appointed Antonio Guterres as the ninth UN Secretary General (UNSG) for a second term beginning 1st January, 2022 and ending on 31st 2026.
India had expressed its support for the re-election of Guterres as UN Chief.
About Antonio Guterres:
Guterres took oath of office on 1st January, 2017 and his first term ends on 31st December 2021.
Guterres served as the United Nations High Commissioner for Refugees for a decade from June 2005 to December 2015.
He was the former Prime minister of Portugal.