Bhasha Sangam Initiative: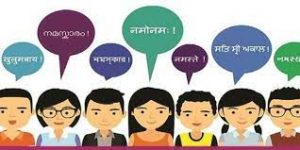 The Ministry of Education launched various initiatives under Ek Bharat Shreshtha Bharat (EBSB) to commemorate Rashtriya Ekta Diwas.
The Ek Bharat Shreshtha Bharat was announced by the Prime Minister in 2015 on the occasion of the 140th birth anniversary of Sardar Vallabhbhai Patel.
The Rashtriya Ekta Diwas is celebrated to mark the birth anniversary of Shri Sardar Vallabhbhai Patel.
Key Points
Bhasha Sangam is an initiative of the Ministry of Education under Ek Bharat Shreshtha Bharat, to teach basic sentences of everyday usage in 22 Indian languages (Eighth Schedule languages).
It is developed by the National Council of Educational Research and Training (NCERT).
The idea is that people should acquire basic conversational skills in an Indian language other than their mother tongue.
It is available on DIKSHA, ePathshala and through 22 booklets.
Other initiatives launched include Bhasha Sangam Mobile App and the Ek Bharat Shreshtha Bharat (EBSB) Quiz App.
Ek Bharat Shreshtha Bharat:
It was launched in 2015 to promote engagement amongst the people of different States/UTs so as to enhance mutual understanding and bonding between people of diverse cultures, thereby securing stronger unity and integrity of India.
It is an initiative of the Ministry of Education.
Every State and UT in the country would be paired with another State/UT for a time period, during which they would carry out a structured engagement with one another in the spheres of language, literature, cuisine, festivals, cultural events, tourism etc.