Bhitarkanika National Park : 10-Year-Old Boy Attack By a Crocodile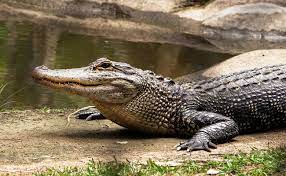 A 10-year-old boy was allegedly killed recently following an attack by a crocodile sparking fresh bouts of man-animal conflict in areas in the close vicinity of Bhitarkanika National Park.
Bhitarkanika National Park is located in Kendrapara district in the state of Odisha.
It is India's second-largest mangrove ecosystem after the Sunderbans.
It is a 145 Sq. km large national park which was designated on 16th September 1998 and obtained the status of a Ramsar site in August 2002,e., the second Ramsar site of the State after the Chilika Lake.
This National Park is a network of creeks and canals which are inundated with waters from rivers Brahmani, Baitarani, Dhamra and Patasala, forming a unique ecosystem.
Bhitarkanika has one of the largest populations of endangered saltwater crocodiles in India.
The Gahirmatha Beach, which forms the boundary of the park in the east, is the largest colony of the Olive Ridley Sea Turtles.
Other mammals include monkeys, jackals, common langurs, otter, sambar deer, jungle cats, fox, Mongoose, wolfs, fishing cats, hyenas, etc.