Mission On Palm Oil: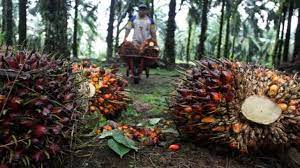 The Union Cabinet has given its approval to launch a new Mission on Oil palm to be known as the National Mission on Edible Oils – Oil Palm (NMEO-OP) as a new Centrally Sponsored Scheme with a special focus on the North east region and the Andaman and Nicobar Islands.
A financial outlay of Rs.11,040 crore has been made for the scheme, out of which Rs.8,844 crore is the Government of India share and Rs.2,196 crore is State share and this includes the viability gap funding also.
Under this scheme, it is proposed to cover an additional area of 6.5 lakh hectare (ha.) for oil palm till the year 2025-26 and thereby reaching the target of 10 lakh hectares ultimately.
The production of Crude Palm Oil (CPO) is expected to go upto 11.20 lakh tonnes by 2025-26 and upto 28 lakh tonnes by 2029-30.
There are two major focus areas of the Scheme. For the first time, the Government of India will give a price assurance to the oil palm farmers for the Fresh Fruit Bunches (FFBs). This will be known as the Viability Price (VP).
The second major focus of the scheme is to substantially increase the assistance of inputs/interventions.
A substantial increase has been made for planting material for oil palm and this has increased from Rs 12,000 per ha to 29000 per ha.