Booster Dose: Corbevax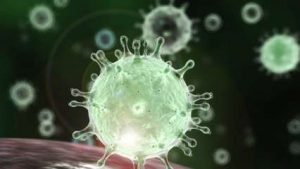 The government of India announced that those who have received Covishield or Covaxin as their first or second dose for Covid-19 can take Corbevax as the third booster shot.
Corbevax is still awaiting World Health Organisation's Emergency Use Listing (EUL).
Until now, the third dose had to be the same vaccine that was used for the first and second doses.
The decision comes after India's drug regulator approved Corbevax as a heterologous Covid booster dose for individuals aged 18 years.
Corbevax is India's first indigenously developed Receptor Binding Domain (RBD) protein sub-unit vaccine against Covid, with two doses scheduled 28 days apart.
It can be stored at 2-8 degrees Celsius, which is best suited for India's requirements.
Corbevax is a "recombinant protein sub-unit" vaccine, which means it is made up of a specific part of SARS-CoV-2: the spike protein on the virus's surface.
The spike protein allows the virus to enter the cells in the body so that it can replicate and cause disease.
However, when this protein alone is given to the body, it is not expected to be harmful as the rest of the virus is absent.
The body is expected to develop an immune response against the injected spike protein.
Once the human immune system recognises the protein, it produces antibodies as white blood cells to fight the infection.
Therefore, when the real virus attempts to infect the body, it will already have an immune response ready that will make it unlikely for the person to fall severely ill.