Business & Human Rights Resource Centre (BHRRC) Report: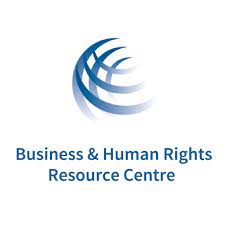 Business & Human Rights Resource Centre (BHRRC) has released a report titled "Human rights defenders & business in 2022: People challenging corporate power to protect our planet", seeking to underscore the number of attacks against activists seeking to protect their "Communities, Environments, and Livelihood" from the impact of Irresponsible Business Practice.
Findings of the Report:
Globally, there are 4,700 attacks on Human Rights defenders raising concerns about harmful business practice from January 2015-March 2023.
Of them, 555 were in 2022, "revealing that on average more than 10 defenders were attacked every single week for raising legitimate concerns about irresponsible business activity.
Mining has remained the most dangerous sector for defenders, with 30% of all the attacks in 2022 being linked to it.
The sector is even more dangerous for Indigenous defenders — 41% of attacks against Indigenous peoples in 2022 related to mining.
The people fighting against human rights violations and environmental crimes by corporations faced a multitude of attacks, with 86% of them being non-lethal. However, these are often precursors to lethal violence.
Non-lethal attacks are generally left uninvestigated and unpunished, which can have a chilling effect on the work of defenders and promote impunity that feeds further violence where defenders persist in their critical work.
Judicial harassment, which includes arbitrary arrest, unfair trial and strategic lawsuits against public participation, was the most common form of attack against protesters across the world.
Nearly a quarter of the attacks were against women who challenged "both corporate power and patriarchal gender norms".
Many of these attacks were online threats and smear campaigns that caused them immense long-term psychological harm.
These tactics are meant to stigmatise, isolate and silence women defenders.
India recorded the 2nd highest number of attacks on defenders protesting harmful business practices in 2022. India saw 54 such incidents of attacks (affecting one or more individuals).
The only country to perform worse than India was Brazil, with 63 such incidents.
Mexico, Cambodia, and the Philippines followed with 44, 40, and 32 attacks, respectively.
India also had the greatest number of companies linked to attacks.