Cabinet Has Cleared The Way For The Auction Of The 5G spectrum: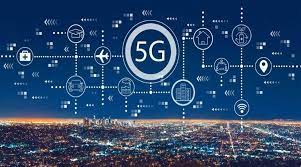 The auction and steps outlined for bidding would open up newer avenues for deeper penetration, access and rich user experience.
Operators would have the flexibility to surrender the spectrum after 10 years without any liabilities.
Wide availability of spectrum across all bands will help potential bidders to opt for spectrum bands and quantum as per their strategy.
Captive networks would drive digital transformation, augment industry efficiencies and lead to greater economic benefits.
Auction of the millimetre-waveband, would not only help unlock the 'true' potential of 5G but would also help strategically manage costs for the operators.
A spectrum auction is a process whereby a government uses an auction system to sell the rights to transmit signals over specific bands of the electromagnetic spectrum and to assign scarce spectrum resources.