Calling Name Presentation : TRAI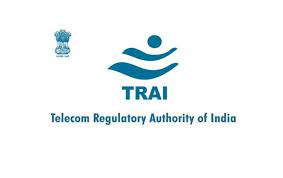 The Telecom Regulatory Authority of India (TRAI) has proposed the introduction of Calling Name Presentation (CNAP).
The feature would provide the called individual with information about the calling party (similar to 'Truecaller' and 'Bharat Caller ID & Anti-Spam').
The idea is to ensure that telephone subscribers are able to make an informed choice about incoming calls and curb harassment by unknown or spam callers.
Existing technologies present the number of the calling entity on the potential receiver's handset.
Since subscribers are not given the name and identity of the caller, they sometimes choose not to answer them believing it could be unsolicited commercial communication from unregistered telemarketers.
This could lead to even genuine calls being unanswered.
Truecaller's '2021 Global Spam and Scam Report' revealed that the average number of spam calls per user each month in India, stood at 16.8 while total spam volumes received by its users were in excess of 3.8 billion calls in October 2022 alone.