Carbon Neutral UT: Ladakh: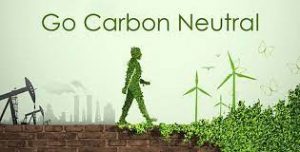 Convergence Energy Services Limited (CESL) has signed an MoU with the Administration of Union Territory (UT) of Ladakh, to make it a clean, green, and Carbon Neutral UT.
Under the MoU, various clean energy and energy efficiency programmes will be implemented such as solar mini and microgrid solutions, energy efficient lighting, energy storage-based solutions, efficient cooking stoves and electric mobility solutions in the UT.
PM Modi, in his Independence Day speech of 2020, said that the Ladakh, Leh and Kargil region will be developed and declared to be a carbon neutral region, a first in the contry.
While the concept of carbon neutral villages have been considered in India in the past and some villages in Kerala and Manipur have adopted it, this will be the first large region to be carbon neutral.
Convergence Energy Services Limited (CESL) is a 100% owned subsidiary of Energy Efficiency Services Limited (EESL) under the Ministry of Power.