Commonwealth War Graves Commission (CWGC):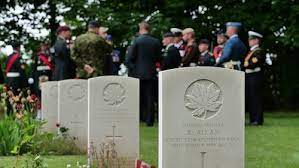 The United Kingdom-based Commonwealth War Graves Commission (CWGC) has listed five sites with unusual features. These sites are associated with World War I and World War II.
Among them is Nagaland's Kohima War Cemetery.
The Kohima War Cemetery is a memorial dedicated to the soldiers of the 2nd British Division of the Allied Forces who died in World War II at Kohima in April 1944.
The soldiers died on the battleground of Garrison Hill in the tennis court area of the Deputy Commissioner's residence.
Among the other unusual sites listed by CWGC are the World War I "crater cemeteries" – Zivy Crater and Litchfield Crater – in the Pas de Calais region in France. The craters were caused by mine explosions.
Another site listed is the Nicosia (Waynes Keep) Cemetery or the "cemetery in no man's land" in Cyprus, requiring the presence of armed guards.
This is because the cemetery is on the border of a patch of land disputed between the southern and northern parts of the island since the 1970s.
CWGC is an intergovernmental organisation of six member-states who ensure the men and women who died in the wars will never be forgotten.
The commission was founded by Sir Fabian Ware and constituted through Royal Charter in 1917 as the Imperial War Graves Commission.
Membership: Australia, Canada, India, New Zealand, South Africa and the United Kingdom.