eSanjeevani : Completed 14,17,81,384 Teleconsultations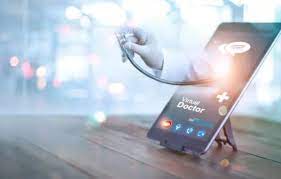 Union Health Minister recently informed the Rajya Sabha that the Centre's telemedicine application eSanjeevani has completed 14,17,81,384 teleconsultations.
eSanjeevani is a cloud-based integrated telemedicine solution of the Ministry of Health and Family Welfare, Govt. of India.
It is a telemedicine app that provides both doctor-to-doctor and doctor-to-patient telecommunication.
It is being designed, developed, deployed, and maintained by The Centre for Development and Advanced Computing (C-DAC), Mohali.
Two modules of eSanjeevani:

eSanjeevani AB-HWC:

The doctor-to-doctor telemedicine platform, being implemented at all the Health and Wellness Centres (HWCs) in the country under the Ayushman Bharat (AB) Scheme of Government of India.
It operates on a Hub-and-Spoke model wherein the 'Ayushman Bharat-Health and Wellness Centers' (HWCs) are set up at the state level, which is connected with the hub (comprising MBBS/ Specialty/Super-Specialty doctors) at the zonal level.
It was rolled out in 2019.

eSanjeevani OPD:

It is the Patient-to-Doctor remote consultation services rolled out in 2020 amid the first lockdown imposed to fight the Covid-19 pandemic, while the Outpatient Departments (OPDs) in the country were closed.
It enables people to get outpatient services in the confines of their homes.