Lithuania Quits China's 17+1: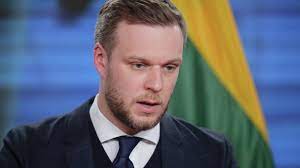 Lithuania said it was quitting China's 17+1 cooperation forum with central and eastern European states that include other EU members, calling it "divisive".
Cooperation between China and Central and Eastern European Countries (China-CEE, China-CEEC) is an initiative by the Chinese Ministry of Foreign Affairs to promote business and investment relations between China and 16 countries of Central and Eastern European Countries (CEEC).
The format was founded in 2012 in Warsaw.
Earlier it was known as 17+1, but after Lithuania quits it in May 2021 it is known as 16+1.
Central and Eastern Europe is a term encompassing the countries in Central Europe, the Baltics, Eastern Europe, and Southeast Europe (the Balkans), usually meaning former communist states from the Eastern Bloc and Warsaw Pact in Europe.
Lithuania is a country in the Baltic region of Europe.
Its capital is Vilnius.