What Is Nauka?: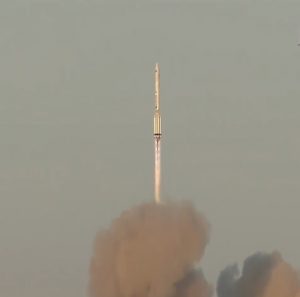 Nauka was launched from the Baikonur Cosmodrome in Kazakhstan on July 21 using a Proton rocket. It is scheduled to be integrated with the ISS on July 29.
Nauka, meaning "science" in Russian, is the biggest space laboratory Russia has launched to date.
It will replace Pirs, a Russian module on the International Space Station (ISS) used as a docking port for spacecraft and as a door for cosmonauts to go out on spacewalks.
Now, Nauka will serve as the country's main research facility on the space station.
Nauka is 42 feet long and weighs 20 tonnes.
It is also bringing to the ISS another oxygen generator, a spare bed, another toilet, and a robotic cargo crane built by the European Space Agency (ESA).
On the ISS, Nauka will be attached to the critical Zvezda module, which provides all of the space station's life support systems and serves as the structural and functional centre of the Russian Orbital Segment (ROS) — the Russian part of ISS.