Iran-Russia Maritime Security Belt 2021: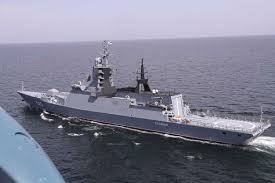 India has joined the "Iran-Russia Maritime Security Belt 2021″ which is a two-day naval exercise. The exercise is being held in the northern part of the Indian Ocean.
The drill was participated by the forces and vessels from navy divisions of both the Iranian army and Islamic Revolutionary Guard Corps (IRGC).
Several vessels from the Russian navy also participated in the drill.
Indian Navy has also joined the exercise with selected vessels.
The drill will also be participated by the Chinese Navy.
It will cover an area of 17,000 square kilometers.
The naval exercise will carry the range of activities including the shooting at sea targets, air targets, the liberation of the hijacked ships, anti-piracy operations, and search & rescue operations.