Transit Anticipatory Bail To a Person In An FIR Lodged Against Him By The Tamil Nadu Police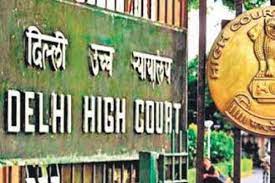 The Delhi High Court recently granted transit anticipatory bail to a person in an First Information Report (FIR) lodged against him by the Tamil Nadu police.
Transit Anticipatory Bail is sought when a case against a person has been or is likely to be filed in a state different from the one in which the person is likely to be arrested.
The purpose of transit bail is to allow the person bail, so they can approach the appropriate court in the state in which the case has been filed for anticipatory bail.
In the absence of transit anticipatory bail, the result would be that another state's police could arrest a person from their home state without them having the opportunity to apply for anticipatory bail at all.
The procedure to be followed in transit anticipatory bail is exactly the same as of any other anticipatory bail application.
The concept of transit anticipatory bail is not codified in Indian law but has found its identity through judicial practice and legal precedents.
Anticipatory Bail is the bail granted to a person in anticipation and apprehending arrest.
Under Section 438 of CrPC, any individual who discerns that he may be tried for a non-bailable offense can apply for anticipatory bail.
The application shall be made to the High Court or Sessions Court, where the crime is alleged to be committed.