Fiberisation: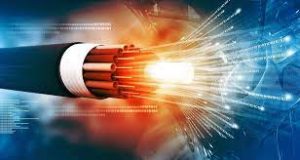 India is preparing to auction off about 72 Ghz of airwaves to rollout 5G services in the country. However, the infrastructure needed for such a rollout requires existing radio towers to be connected via optical-fibre cables.
The process of connecting radio towers with each other via optical fibre cables is called fiberisation.
It helps provide full utilisation of network capacity, and carry large amounts of data once 5G services are rolled out.
It will also aid in providing additional bandwidth and stronger backhaul support.
The backhaul is a component of the larger transport that is responsible for carrying data across the network.
It represents the part of the network that connects the core of the network to the edge.
As a result, fibre backhaul remains an important part of transport across all telecoms.
Fibre-based media, commonly called optical media, provides almost infinite bandwidth and coverage, low latency and high insulation from interference.