NECBDC: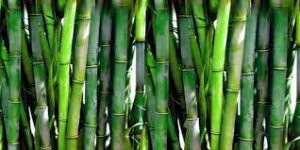 NECBDC sponsored a training programme on "Bamboo Shoot Processing and Preservation" which was conducted by the NECBDC empanelled cluster M/s Delicacies food processing Center, Meghalaya the same venue from 13th to 17th, December 2021.
North East Cane and Bamboo Development Council (NECBDC) is under the Ministry of DoNER, Govt. of India.
Formerly known as Cane and Bamboo Development Council (CBDC), NECBDC was incorporated with the objective of organizing the hitherto untapped bamboo sector of NE India.
It is located in Byrnihat, Assam.
Bamboo shoots or bamboo sprouts are the edible shoots (new bamboo culms that come out of the ground) of many bamboo species including Bambusa vulgaris and Phyllostachys edulis. They are used as vegetables in numerous Asian dishes and broths.