Financial Services Institution Bureau: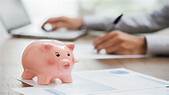 The Cabinet Appointments Committee (ACC) has passed a government resolution to establish the Financial Services Institutions Bureau (FSIB) in place of the Banks Board Bureau (BBB).
The new framework was proposed by the Department of Financial Service, Ministry of Finance.
The Financial Services Institutions Bureau will select the chiefs of public sector banks and insurance companies.
The FSIB will have the clear mandate to issue guidelines and select general managers and directors of state-run non-life insurers, general insurers and Financial Institutions.
FSIB will be the single entity for making recommendations for appointments of WTD (Whole-time Director) and NEC (Non-executive Chairman) in Public Sector Banks, India Private Limited company and Financial Institutions.
The Department of Financial Services shall first carry out necessary modifications in the Nationalised Banks (Management and Miscellaneous Provisions) Scheme of 1970/1980 (as amended).
Chairman of FSIB: The ACC has approved the appointment of Bhanu Pratap Sharma as Initial chairperson of FSIB for two years.
He was the former Chairman of BBB.
The government, in 2016, approved the constitution of the BBB to make recommendations for appointment of whole-time directors as well as non-executive chairpersons of Public Sector Banks (PSBs) and state-owned financial institutions.
It was an autonomous recommendation body.
The Banks Board Bureau was a public authority as defined in the Right to Information Act, 2005.
The Ministry of Finance has the final decision-making authority on the appointments in consultation with the Prime Minister's Office.
Apart from recommending personnel for the PSBs, the Bureau had also been assigned with the task of recommending personnel for appointment as directors in government-owned insurance companies.