Fiscal Deficit Improved To 6.71% Of The FY22: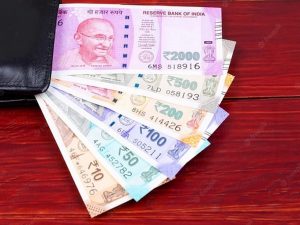 Fiscal deficit improved to 6.71% of the FY22 GDP over the revised budget estimate of 6.9% mainly on account of higher tax realisation.
Unveiling the revenue-expenditure data of the Union government, the Controller General of Accounts (CGA) said that the fiscal deficit in absolute terms was ₹15,86,537 crore (provisional).
Tax receipts during the fiscal were at ₹18.2 lakh crore as against the revised estimates (RE) of ₹17.65 lakh crore, the data showed.
Total expenditure too was higher at ₹37.94 lakh crore against the RE of ₹37.7 lakh crore presented to Parliament on February 1, 2021.
The CGA further said the revenue deficit at the end of the fiscal was 4.37% for fiscal year 2021-22.
The fiscal deficit of the Centre was contained marginally below the FY22 revised estimate, benefitting from the higher tax and non-tax revenue receipts and lower capital spending, which absorbed the deficit in non-debt capital receipts and higher revenue expenditure.