Food Systems Summit: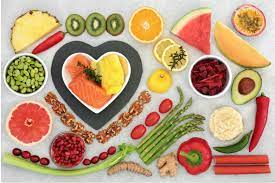 It is taking place in Rome.
The Pre-Summit of the UN Food Systems Summit will set the stage for the culminating global event in September.
Originally announced on 16 October 2019 by UN Secretary-General António Guterres, the UN Food Systems Summit, including a Pre-Summit, was conceived following conversations with the joint leadership of the three Rome-based United
Nations agencies – the Food and Agriculture Organization, the International Fund for Agricultural Development and the World Food Programme – at the High-level Political Forum in July 2019.
The Food Systems Summit is convened as part of the Decade of Action to achieve the Sustainable Development Goals (SDGs) by 2030.
The Summit will launch bold new actions to deliver progress on all 17 SDGs, each of which relies to some degree on healthier, more sustainable and equitable food systems.
Guided by five Action Tracks, the Summit will bring together key players from the worlds of science, business, policy, healthcare and academia, as well as farmers.
Food System:
The term "food system" refers to the constellation of activities involved in producing, processing, transporting and consuming food.
Food systems touch every aspect of human existence.
The health of our food systems profoundly affects the health of our bodies, as well as the health of our environment, our economies and our cultures.
When they function well, food systems have the power to bring us together as families, communities and nations.