H2Ooooh! – Water Wise Program For The Children Of India: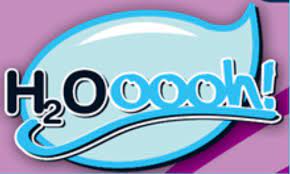 On the occasion of World Water Day (22nd March), National Mission for Clean Ganga, UNESCO (United Nations Educational, Scientific and Cultural Organization) and other partners released three animation films under its initiative "H2Ooooh! – Water Wise program for the Children of India".
The films are based on the stories submitted by school students focusing on protection and conservation of Indian Rivers.
It was launched by UNESCO in July 2021, jointly with the National Mission for Clean Ganga (NMCG) and others.
H2Ooooh! is a unique program crafted for Indian school students from Standard 1-8.
It aims to increase awareness about the limited availability of water, its sustainable use, its conservation, its exploitation and much more.
It seeks to enable the students to share their own experiences and proposals for the protection of the environment.
Divided in three phases, the project aims to spur creativity and raise awareness on water conservation and its sustainable use for students between the age of 6-14 years, by providing training and encouraging them to submit paintings and story ideas for the animated short films.
Since its launch, nearly 31000 students from 53 schools in 18 Indian states have been engaged actively, with the support from over 400 teachers.