Haflong Hindi: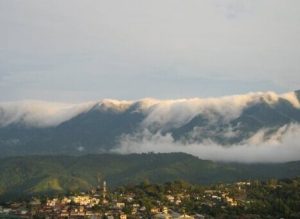 Some linguists feel pushing the standardised Hindi as a compulsory subject in school could affect Haflong Hindi speaking communities in the state.
Haflong Hindi is the bridge language of Dima Hasao district of Assam.
It stemmed from Hindi and includes vocabulary from several other languages, such as Assamese, Bengali, Dimasa and Zeme Naga.
It is named after Haflong, which is the headquarters of Dima Hasao district.
Haflong Hindi follows the Tibeto-Burman grammar, not the Hindi grammar, and has lexical additions from Nepali and Bengali.
It has a generic plural marker and does not use numbers as in Hindi.