IMS-1 Satellite Bus Technology: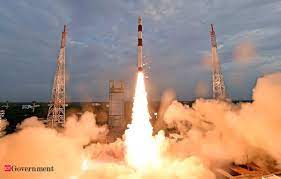 ISRO has transferred its IMS-1 Satellite Bus Technology to Alpha Design Technologies Pvt Ltd., promoting private industry participation in India's space sector.
NewSpace India Limited (NSIL), ISRO's commercial arm, facilitated the technology transfer.
IMS-1 Satellite Bus is a platform developed by ISRO for cost-effective space access.
It serves as a versatile vehicle for payloads, enabling tasks like Earth imaging, space science, and remote sensing.
Weighing around 100 kg and carrying up to 30 kg payload, it features solar arrays generating 330 watts of power and provides accurate pointing capabilities.
The transfer marks the first instance of ISRO's satellite bus technologies being shared with private companies.
This move aims to boost India's industrial growth, promote technological self-reliance, and encourage private sector participation in space research and exploration.