India Canada Have Agreed To Re-Launch The CEPA: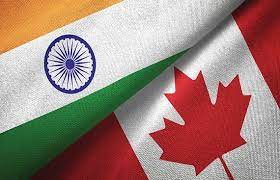 India – Canada have agreed to re-launch the Comprehensive Economic Partnership Agreement (CEPA) negotiations to unlock full potential of bilateral trade.
They are also considering an Interim Agreement or Early Progress Trade Agreement (EPTA) that could bring early commercial gains to both the countries.
The trade agreement would help in expanding bilateral trade in goods and services through unlocking the potential across sectors.
India-Canada Comprehensive Economic Partnership Agreement (CEPA):
In September 2008, the India-Canada CEO Round Table recommended that India and Canada would benefit enormously from CEPA by elimination of tariffs on a substantial majority of the bilateral trade.
CEPA would cover trade in goods, trade in services, rules of origin, sanitary and phytosanitary measures, technical barriers to trade and other areas of economic cooperation.