SARAS 3 Radio Telescope: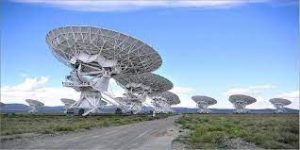 Indian researchers have conclusively refuted a recent claim of the discovery of a radio wave signal from cosmic dawn, the time in the infancy of our Universe when the first stars and galaxies came into existence.
In 2018 a team of researchers from Arizona State University (ASU) and MIT in the US detected a signal from stars emerging in the early universe using data from the EDGES radio telescope.
The study published in the journal Nature created much excitement in the astronomy community around the world.
ASU/MIT team had claimed the discovery of a radio wave signalling the birth of the First Stars, which was also hailed by Harvard astrophysicist Avi Loeb as worthy of two Nobel prizes.
However, the world awaited confirmation from independent researchers.
Utilising the indigenously invented and built SARAS 3 radio telescope, researchers from Raman Research Institute refuted this claim.
The SARAS 3 radio telescope is invented and built by the astronomers at RRI.
The RRI findings are now published in Nature Astronomy.
Raman Research Institute (RRI) is an institute of scientific research located in Bangalore, India.
It was founded by Nobel laureate C. V. Raman.
It is an autonomous institute of the Department of Science & Technology, Govt. of India.