Interpol: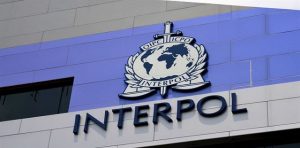 The Interpol has elected Central Bureau of Investigation (CBI) Special Director Praveen Sinha as a Delegate for Asia in its Executive Committee.
Interpol Executive Committee has 13 members from different countries comprising the President of the Interpol, two Vice-Presidents and nine Delegates.
It supervises the execution of the Interpol General Assembly's decisions and the administration and work of its General Secretariat.
It meets three times a year and sets organisational policy and direction.
What is Interpol?
The International Criminal Police Organisation, or Interpol, is a 194-member intergovernmental organisation.
headquartered in Lyon, France.
Formed in 1923 as the International Criminal Police Commission, and started calling itself Interpol in 1956.
India joined the organisation in 1949, and is one of its oldest members.
Interpol's declared global policing goals include: Countering terrorism, promoting border integrity worldwide, protection of vulnerable communities, providing a secure cyberspace for people and businesses, curbing illicit markets, supporting environment security, and promoting global integrity.