NAM (Non-Aligned Movement) Countries Virtual Meet: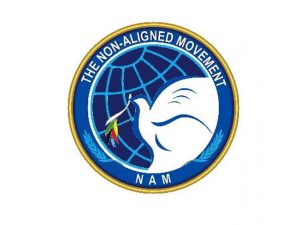 Dr. Harsh Vardhan, Union Minister for Health and Family Welfare virtually participated in a meeting with Ministers of Health of the NAM (Non-Aligned Movement) Countries.
The Non-Aligned Movement (NAM) is a forum of 120 developing world states that are not formally aligned with or against any major power bloc.
After the United Nations, it is the largest grouping of states worldwide.
Drawing on the principles agreed at the Bandung Conference in 1955, the Non-Aligned Movement was established in 1961 in Belgrade, SR Serbia, Yugoslavia through an initiative of the Indian Prime Minister Jawaharlal Nehru, Ghanaian President Kwame Nkrumah, Indonesian President Sukarno, Egyptian President Gamal Abdel Nasser and Yugoslav President Josip Broz Tito.
Its Coordinating Bureau, also based at the UN, is located in New York.