Sittwe Port: India And Myanmar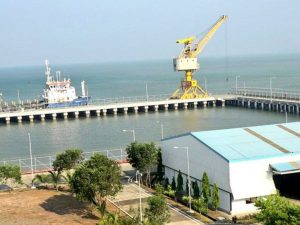 India and Myanmar jointly inaugurated the Sittwe Port in Myanmar's Rakhine State, marking an important milestone in enhancing bilateral and regional trade while also contributing to the local economy of the state.
The port's operationalization is expected to provide greater connectivity and leads to employment opportunities, as well as enhance growth prospects in the region.
The project aims to provide an alternative connectivity route for Mizoram with Indian ports through the Kaladan River in Myanmar.
It includes segments such as shipping from Haldia to Sittwe port, inland water transport from Sittwe to Paletwa via the Kaladan River, road transport from Paletwa to the Indo-Myanmar border, and further road transport to NH.54 in India.
The Sittwe Port is part of the Kaladan Multi-Modal Transit Transport Project, funded by the Indian government, and will play a crucial role in linking India's East Coast to the North-eastern states through waterways and roads.