Leaded Petrol Eradicated Globally: UNEP: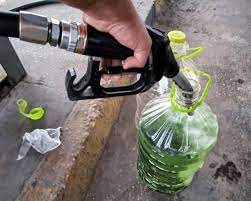 The United Nations Environment Programme (UNEP) announced that the use of leaded petrol has been eradicated from the globe.
The use of leaded petrol has been eradicated from the globe as per the observation made by UNEP
Achieving of this milestone will prevent more than 1.2 million premature deaths and save world economies over $2.4 trillion annually
Algeria — the last country to use the fuel — exhausted its supplies last month
India banned leaded petrol in March 2000
Lead exposure can have serious consequences for the health of children.
At high levels of exposure, lead attacks the brain and central nervous system to cause coma, convulsions and even death.
Children who survive severe lead poisoning may be left with mental retardation and behavioral disorders.
Lead in bone is released into blood during pregnancy and becomes a source of exposure to the developing fetus.
The Institute for Health Metrics and Evaluation (IHME) estimated that in 2017, lead exposure accounted for 1.06 million deaths and 24.4 million years of healthy life lost (disability-adjusted life years (DALYs)) worldwide due to long-term effects on health.
Lead also causes long-term harm in adults, including increased risk of high blood pressure and kidney damage.
About UNEP
The United Nations Environment Programme (UNEP) is the leading global environmental authority that sets the global environmental agenda, promotes the coherent implementation of the environmental dimension of sustainable development within the United Nations system, and serves as an authoritative advocate for the global environment.
It aims to provide leadership and encourage partnership in caring for the environment by inspiring, informing, and enabling nations and peoples to improve their quality of life without compromising that of future generations.
It is headquartered in Nairobi, Kenya