Leadership For Industry Transition (LeadIT) Summit : India And Sweden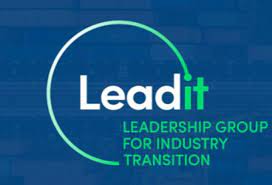 India and Sweden hosted the Leadership for Industry Transition (LeadIT) Summit, on the sidelines of COP27 at Sharm El Sheikh in Egypt.
The summit was followed by the public launch of the LeadIT Summit Statement 2022 in the India Pavilion at COP27.
Highlights of the Summit:
LeadIT members re-emphasized the commitment to pursuing the low-carbon transition.
The event included roundtable discussions that focused on finance and other cross-sectoral issues and views on the requirements for successful low-carbon transitions.
The members also committed to providing technical assistance to new members and emerging economies. The importance of de-risking investments in the transition of heavy industries in emerging and developing countries was also highlighted.
The summit concluded with the adoption of the summit statement by the members of LeadIT .
LeadIT:
The LeadIT initiative lays specific focus on hard to abate sectors that are key stakeholders in the global climate action and require specific interventions.
It gathers countries and companies that are committed to action to achieve the Paris Agreement.
It was launched by the governments of Sweden and India at the UN Climate Action Summit in 2019 and is supported by the World Economic Forum.
LeadIT members subscribe to the notion that energy-intensive industries can and must progress on low-carbon pathways, aiming to achieve net-zero carbon emissions by 2050.
The total membership of LeadIT is 37 including countries and companies together.
Japan and South Africa, the latest members of the initiative.