MAJOR DHYAN CHAND KHEL RATNA AWARD: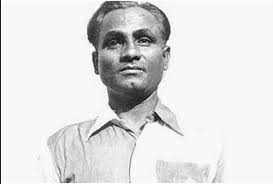 India's highest sporting honour Khel Ratna Award, which was named after former prime minister Rajiv Gandhi, was rechristened in the honour of hockey wizard Dhyan Chand following the admirable performance of both men's and women's hockey teams in the Tokyo Olympics.
Major Dhyan Chand (29 August 1905 – 3 December 1979) was an Indian field hockey player widely regarded as one of the greatest in the history of the sport.
He was known for his extraordinary goal-scoring feats, in addition to earning three Olympic gold medals, in 1928, 1932 and 1936.
Popularly known as The Wizard or The Magician of hockey for his superb ball control, Chand played internationally from 1926 to 1949; he scored 570 goals in 185 matches according to his autobiography, Goal.
The Government of India awarded him Padma Bhushan in 1956.
His birthday, 29 August, is celebrated as National Sports Day in India every year.