National Cyber Security Strategy: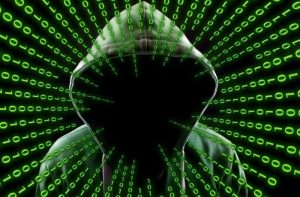 In 2020, the National Cyber Security Strategy was conceptualised by the Data Security Council of India (DSCI) headed by Lt General Rajesh Pant. The report focused on 21 areas to ensure a safe, secure, trusted, resilient, and vibrant cyberspace for India.
However, amid a surge in cyberattacks on India's networks, the Centre is yet to implement the National Cyber Security Strategy.
Main Components of the National Cyber Security Strategy:
Large Scale Digitisation of Public Services: Focus on security in the early stages of design in all digitisation initiatives.
Developing institutional capability for assessment, evaluation, certification, and rating of the core devices
Timely reporting of vulnerabilities and incidents.
Supply Chain Security: Monitoring and mapping of the supply chain of the Integrated Circuits (ICT) and electronics products.
Leveraging the country's semiconductor design capabilities globally at strategic, tactical and technical levels.
Critical Information Infrastructure Protection: Integrating Supervisory Control And Data Acquisition (SCADA) security
Maintaining a repository of vulnerabilities.
Preparing an aggregate level security baseline of the sector and tracking its controls.
Devising audit parameters for threat preparedness and developing cyber-insurance products.
Digital Payments: Mapping and modelling of devices and platforms deployed, supply chain, transacting entities, payment flows, interfaces and data exchange.
State-Level Cyber Security: Developing state-level cybersecurity policies,

Allocation of dedicated funds,
Critical scrutiny of digitization plans,
Guidelines for security architecture, operations, and governance.

Security of Small And Medium Businesses: Policy intervention in cybersecurity granting incentives for a higher level of cybersecurity preparedness.
Developing security standards, frameworks, and architectures for the adoption of the Internet of Things (IoT) and industrialisation.