National Human Rights Commission (NHRC):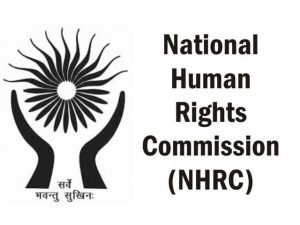 Justice Prafulla Chandra Pant, a former Supreme Court judge, has been appointed the Acting Chairperson of the National Human Rights Commission (NHRC) with effect from April 25, the commission said.
NHRC was established in 1993. It is in conformity with the Paris Principles, adopted at the first international workshop on national institutions for the protection of human rights held in Paris in 1991.
It is a statutory organization established under the Protection of Human Rights Act (PHRA), 1993.
It is headquartered in New Delhi.
The purpose of the NHRC is, suo moto or through the petition of a person, to investigate the violation of human rights or the failures of the state or other to prevent a human rights violation.
The commissions may also take on research about human rights, create awareness campaigns through various mediums, and encourage the work of NGOs.
The Commission consists of a Chairperson, four full-time Members, and four deemed Members.
The statute lays down qualifications for the appointment of the Chairperson and Members of the Commission. A Chairperson should be retired Chief Justice of India.
Justice Pant was appointed a member of the NHRC on April 22, 2019.
The post of Chairperson has been vacant since the former Chief Justice of India H.L. Dattu completed his tenure on December 2.