National Mission on Edible Oil-Oil Palm: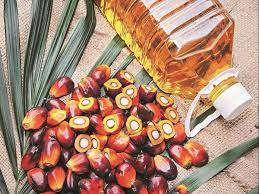 The Prime Minister has announced a new national initiative on palm oil production to help increase farm incomes.
The scheme, called National Edible Oil Mission-Oil Palm (NMEO-OP), for self-reliance in edible oil involves investment of over Rs. 11,000 crore (over a five year period).
Aims:

To harness domestic edible oil prices that are dictated by expensive palm oil imports.
To raise the domestic production of palm oil by three times to 11 lakh MT by 2025-26.
This will involve raising the area under oil palm cultivation to 10 lakh hectares by 2025-26 and 16.7 lakh hectares by 2029-30.

Features:

The special emphasis of the scheme will be in India's north-eastern states and the Andaman and Nicobar Islands due to the conducive weather conditions in the regions.
Under the scheme, oil palm farmers will be provided financial assistance and will get remuneration under a price and viability formula.

Significance of the Scheme:

It is expected to incentivise production of palm oil to reduce dependence on imports and help farmers cash in on the huge market.
India is the largest consumer of vegetable oil in the world. Of this, palm oil imports are almost 55% of its total vegetable oil imports.
India produces less than half of the roughly 2.4 crore tonnes of edible oil that it consumes annually. It imports the rest, buying palm oil from Indonesia and Malaysia, soyoil from Brazil and Argentina, and sunflower oil, mainly from Russia and Ukraine.
In India, 94.1% of its palm oil is used in food products, especially for cooking purposes. This makes palm oil extremely critical to India's edible oils economy.
Palm Oil:
Palm oil is currently the world's most consumed vegetable oil.
It is used extensively in the production of detergents, plastics, cosmetics, and biofuels.
Top consumers of the commodity are India, China, and the European Union (EU).