National Review Conference Of Department Of Social Justice, Empowerment: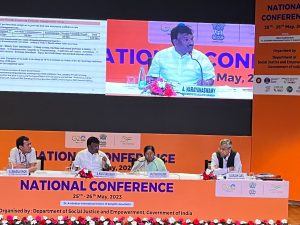 National review conference of Department of Social Justice, Empowerment recently conducted in New Delhi.
Two-day national review conference organised by the Department of Social Justice and Empowerment will be conducted in New Delhi recently.
The Ministry of Social Justice and Empowerment said, the focus of this conference is to discuss the issue pertaining to the welfare schemes being implemented by the department for the marginalized section of the society including Scheduled Castes, Other Backward Classes, Senior Citizens and others.
The National Review Conference will have deliberation on an overview of the schemes, highlighting best practice and innovations from States and Union Territories to establish better synergy between the States and Centre.