New Breeds Of Indigenous Livestock Species: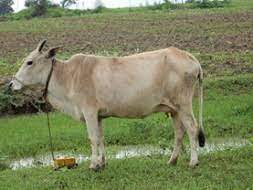 The Ceremony for Distribution of Animal Breed Registration Certificates organised by the Indian Council of Agricultural Research (ICAR) was concluded.
In the address,the Union Agriculture and Farmers Welfare Minister, has emphasised the importance of identifying the large number of indigenous livestock breeds in India to make the agriculture and animal husbandry sector prosperous.
Animal husbandry has historically been an integral part of agriculture in India and is relevant today as a large section of society is actively engaged and dependent on it.
India is rich in livestock biodiversity and has developed many specific breeds adapted to various climatic condition
The livestock sector grew at a CAGR of 7.9% during 2014-15 to 2020- 21 (at constant prices), and its contribution to total agriculture GVA (at constant prices) has increased from 24.3% in 2014-15 to 30.1% in 2020-21.
Besides their monetary benefit and providing a steady stream of food and revenues for households, livestock provide employment to the rural family, act as insurance during crop failures and the number of livestock owned by a farmer determines the social status among the community.
Dairy is the single-largest agri commodity in India. It contributes 5% to the national economy and employs 80 million dairy farmers directly.
Recently, ICAR has registered 10 new breeds of livestock species. This has taken the total number of indigenous breeds to 212 as of January, 2023.
The ten new breeds of indigenous livestock species are –

Kathani cattle (Maharashtra), Sanchori cattle (Rajasthan) and Masilum cattle (Meghalaya);
Purnathadi buffalo (Maharashtra)
Sojat goat (Rajasthan), Karauli goat (Rajasthan) and Gujari goat (Rajasthan)
Banda pig (Jharkhand), Manipuri Black pig (Manipur) and Wak Chambil pig (Meghalaya).