PEN Pinter Prize 2023: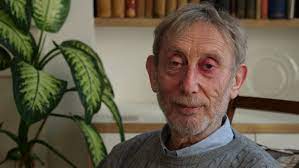 Michael Rosen, a British children's writer and performance poet, has been awarded the PEN Pinter Prize 2023.
The prize is given to a writer from the UK, Ireland, and the Commonwealth who is committed to fearless exposition of truth about contemporary life.
Michael Rosen works is known for his accessible poetry for children and his themes often touch on social, political, and ethical issues.
He has published over 140 books and has championed a style of writing that reflects children's everyday worlds and validates their imaginative thinking.
PEN Pinter Prize:
Named in honour and memory of English writer Harold Pinter, the PEN Pinter Prize is a prestigious award which is given to a writer who reflects a "fierce intellectual determination (to) define the real truth of our lives and our societies,".
Established in 2009, previous winners of the PEN Pinter Prize include Hanif Kureishi (2010), Salman Rushdie (2014), and Lemn Sissay (2019).