Protest Against Par Tapi Narmada River-Linking Project: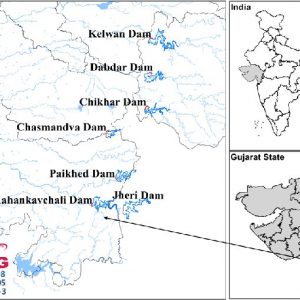 The tribals in Gujarat are protesting against the Centre's Par Tapi Narmada river-linking project.
Envisioned under the 1980 National Perspective Plan.
It proposes to link three rivers:

Par, originating from Nashik in Maharashtra and flowing through Valsad.
Tapi from Saputara that flows through Maharashtra and Surat in Gujarat.
Narmada originating in Madhya Pradesh and flowing through Maharashtra and Bharuch and Narmada districts in Gujarat.

The project proposes to transfer river water from the surplus regions of the Western Ghats to the deficit regions of Saurashtra and Kutch.
The surplus water proposed to be diverted through the estimated Rs 10,211 crore Par-Tapi-Narmada link project is expected to irrigate an area of 2,32,175 hectares, of which 61,190 ha is en route to the link canal.
According to a report by the NWDA, about 6065 ha of land area will be submerged due to the proposed reservoirs.
A total of 61 villages will be affected, of which one will be fully submerged and the remaining 60 partly.
The total number of affected families would be 2,509 of which 98 families would be affected due to the creation of the Jheri reservoir, the only one in Maharashtra, spread over six villages.
In Gujarat, around 2000 families will be affected by the project.
The districts where the project will be implemented are largely dominated, by tribals who fear displacement.